Too young to be a proper punk …. but after school my friend Carol and I trundled up the Central Line heading for the Marquee Club … where I am sure we saw lots of famous punk bands but always had to leave early to trundle back suburbward.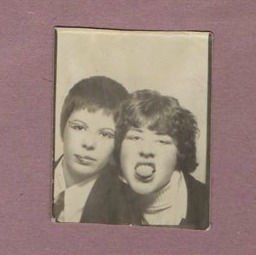 Having hair this short in 1977 was quite unusual in the aforementioned suburbs. My favourite look was a pair of homedyed pink jumble sale pedal pushers, a second hand pair of winklepicker stillys, pink feather boa and my Dad's mac if I could sneak it out of the house without an 'oy'. Note – no 'vintage' in the olden days.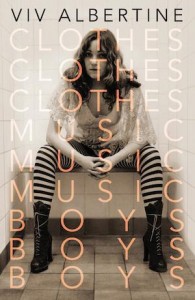 I've just read Viv Albertines searing autobiography. I knew at the time I was reading it too fast and felt bereft at finishing it. She's a bit older than me but I remember seeing some of the cast out and about in later years. I do remember seeing the Slits in tutus at the Electric Ballroom watching the Troggs and the B52's (which remains one of my best all-time gigs EVER). It's a brutally honest account of those years and beyond and must have taken some writing.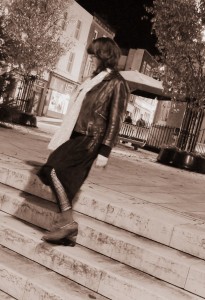 Yes, been quite taken with the recent punk-esque revivals. A studded legging, a leather jacket … a bit of few-years-old All Saints. That'll do nicely.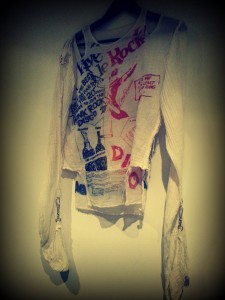 Have resisted wearing my lovely old VivaleRock muslin top tho. That's staying on the wall, not on me…..