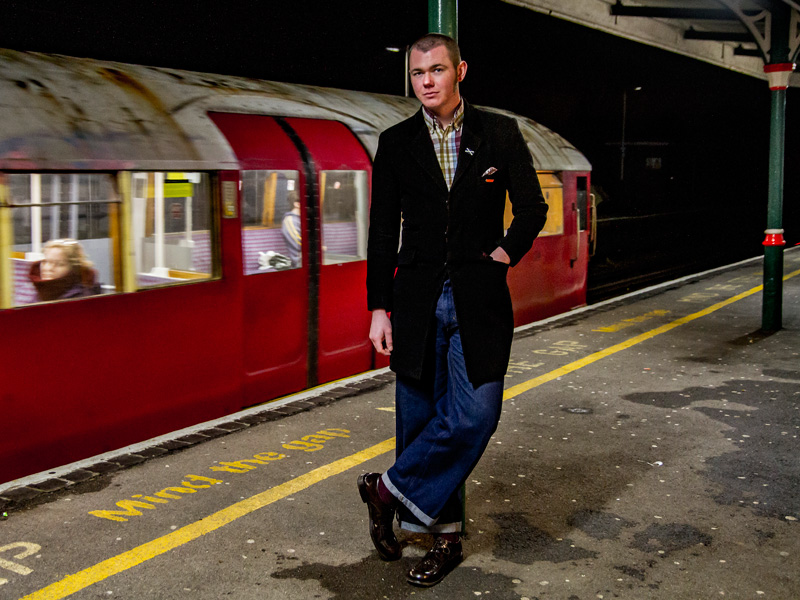 When I was invited to go dancing in Sandown one Friday night in January, my eyebrows slightly raised. Once the hub of the Island's night time economy, the town's clubs are now what regeneration experts call 'ripe for redevelopment'; that popular euphemism for all-but-derelict. My eyebrows raised even higher when I discovered that the venue for the evening's fun was Sandown railway station.
Entering the erstwhile ticket hall I discovered that it had been transformed into a tiny homage to Wigan Casino; a ballroom famous last century for its Northern Soul all-nighters. Youngsters – some as young as twelve – demonstrated their prowess on the floor of the station's Gaslight Cafe, which was sprinkled with sugar to make more slippery. There I spotted stylish Lewis Cole, 20, founder of the Under 18s Northern Soul Club.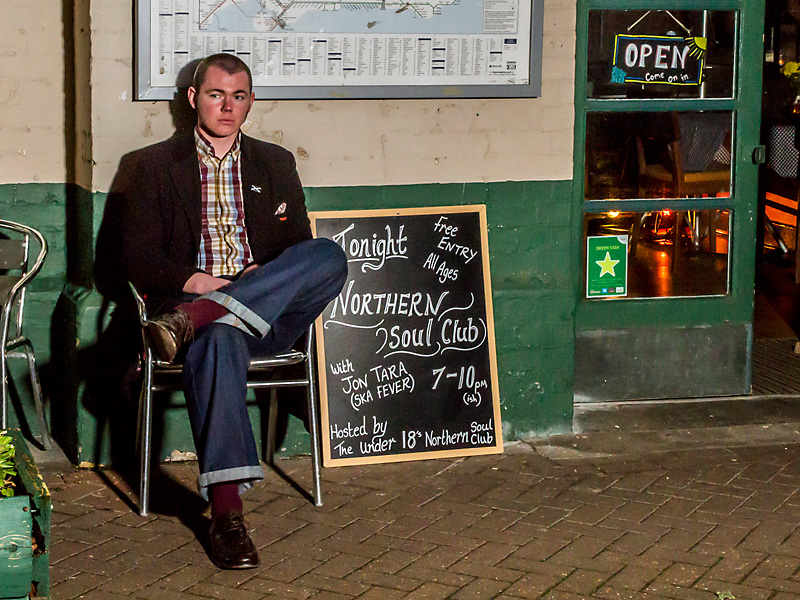 How would you describe your look?
A bit of a cross between the whole skinhead/suedehead scene.
What got you into this style?
My father was sort of into it. I found the look and it just grew on me. There are a few skinheads on the Isle of Wight now.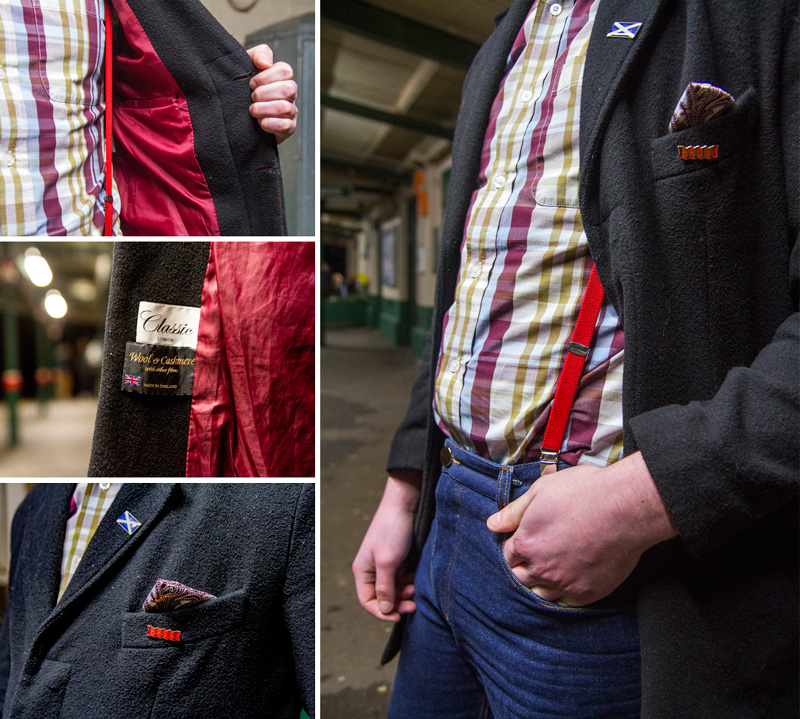 Where do you get your clothes? Online I guess?
My trousers are a vintage brand Skinners, it's just one guy making jeans to an original pattern. I rolled them up; bit of a cross-over with the Northern Soul thing.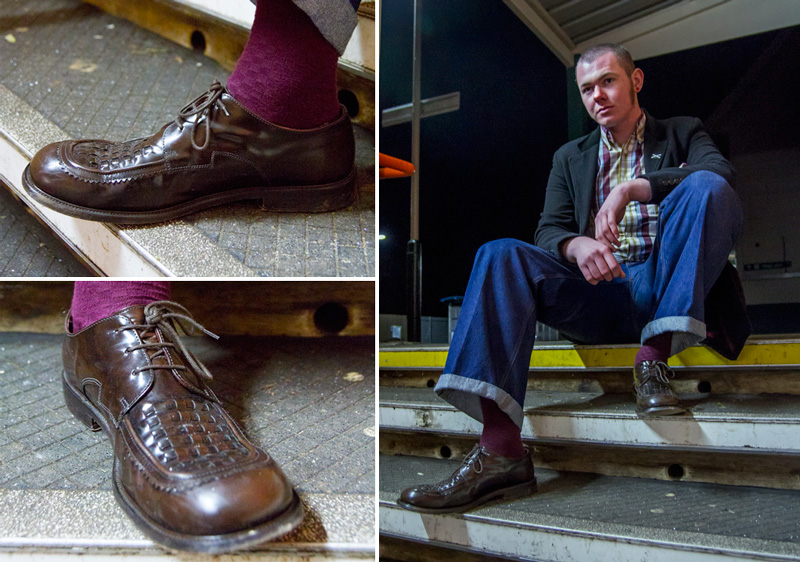 I love your shoes. Are they good to dance in?
These are 1970s brand Solatios, vintage style. They only do three different styles; these are boxtops. They are only available online. They have smooth soles for dancing. Every year I go to Scootayr. In the Northern Soul room there can be over three hundred people, all scene related.
Talk me through the rest of your outfit.
My crombie is vintage; it belonged to a pal. My plaid shirt is by Relco London.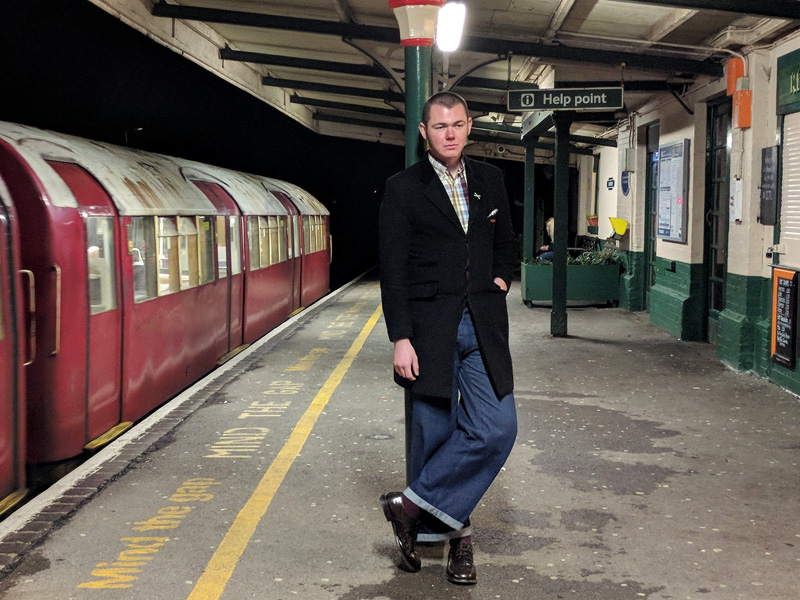 Thanks, Lewis.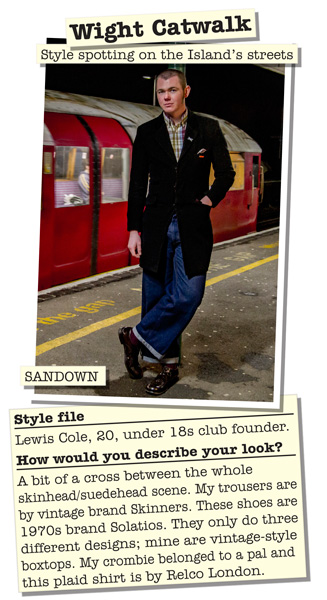 Lewis Cole featured as a Wight Catwalk street style spot in the Isle of Wight County Press. Photography by Steven Collins.