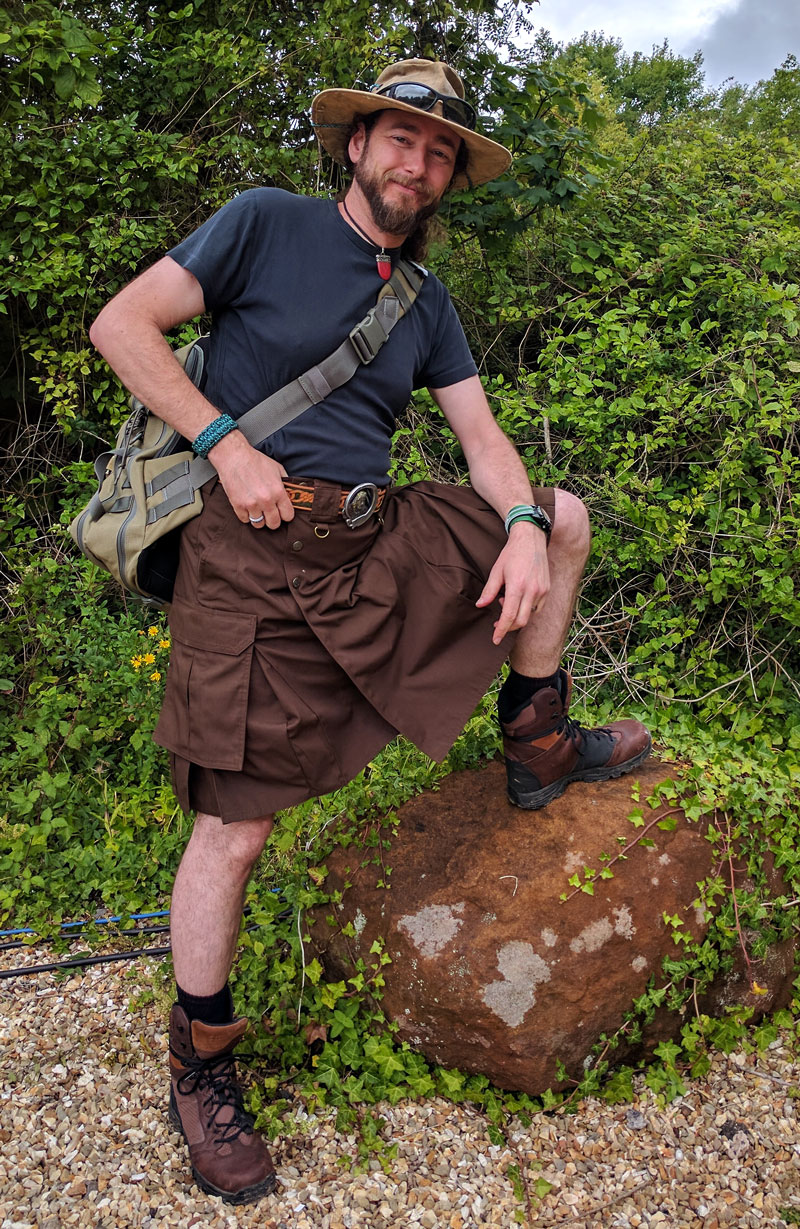 The Isle of Wight is positively burdened with events in the summer and, this year, there are two more to add to July's calendar: IW Pride and the Gift to Nature Woodfair. They couldn't be more different from each other; Pride was all glitter and rainbows while the Woodfair's style is rustic hand-hewn crafts and analogue activities. As well as stalls selling wooden products and local food, James Harris was among the trees demonstrating his bushcraft skills, while Paul Sivell sculpted wood with his chainsaw, plus there was a fair smattering of island musicians, including James.
As well as being a talented multi-instramentalist, survivalist and urban adventurer, James (Goode, not Harris!), was drawing attention by the sculpture of Bully the quarryman.
How would you describe your look?
It's neo-Celtic outdoor utility. This tactical duty kilt is by 511 Tactical. It's pretty durable with plenty of pockets – and gets lots of attention!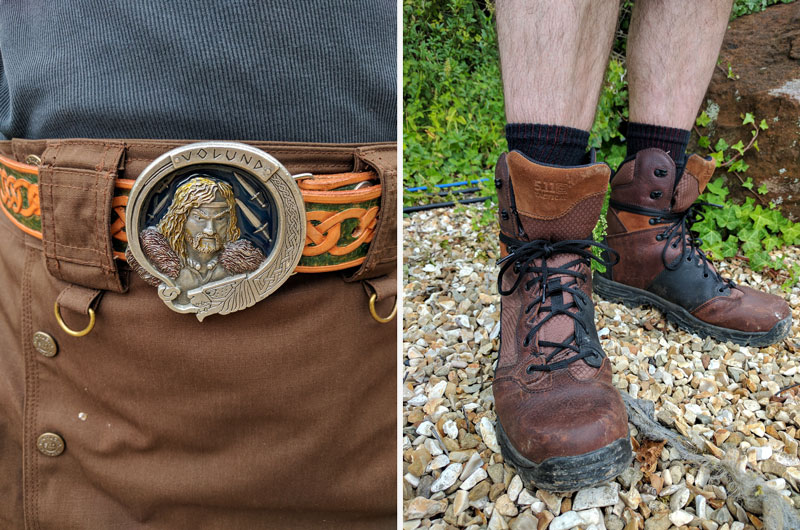 Who's that on your belt buckle?
It's 'Volund' (forger of invincible swords), on my hand-crafted tooled leather belt. I make knives as a hobby.
Tell me about those sturdy boots.
They're waterproof and blood-borne virus-proof walking boots, again by 511 Tactical.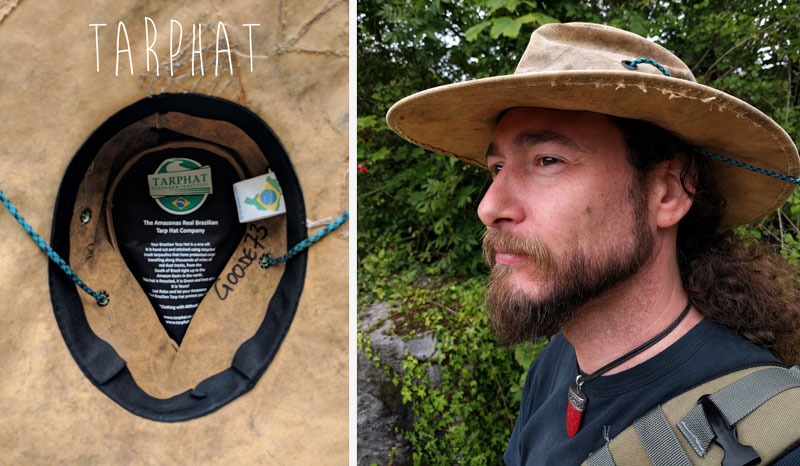 And your hat?
My bush hat is by Tarphat. It was made in Brazil from recycled truck tarpaulin.
Thanks James!
Save
Save
Save
Save