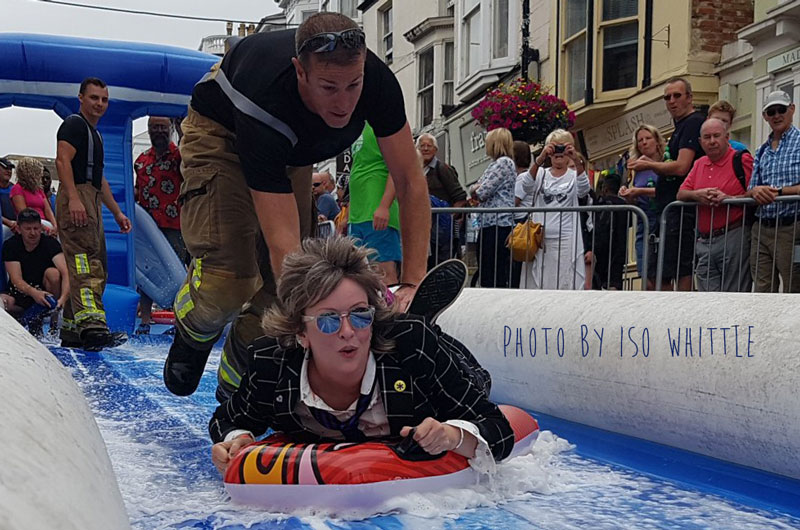 Now in its third year, Ryde Slide is becoming quite the Isle of Wight institution. Having ridden the inaugural water chute, and also got thoroughly soaked as I launched myself down it in year two, I made it a hat-trick in 2017.
On the face of it Ryde Slide is a frankly absurd idea. Anyone who's been to the Isle of Wight will know that it is a jolly hilly place – Holland, it ain't! Ventnor can probably lay claim to being the Island's most precipitous town but Ryde's Union Street has to be the most vertiginous high street. So why not close it to traffic and install a giant waterslide? I tell you, I've cycled down that road many times and can get quite a speed up on my bike, so hurtling down it on my stomach on a soapy lilo is pretty breathtaking!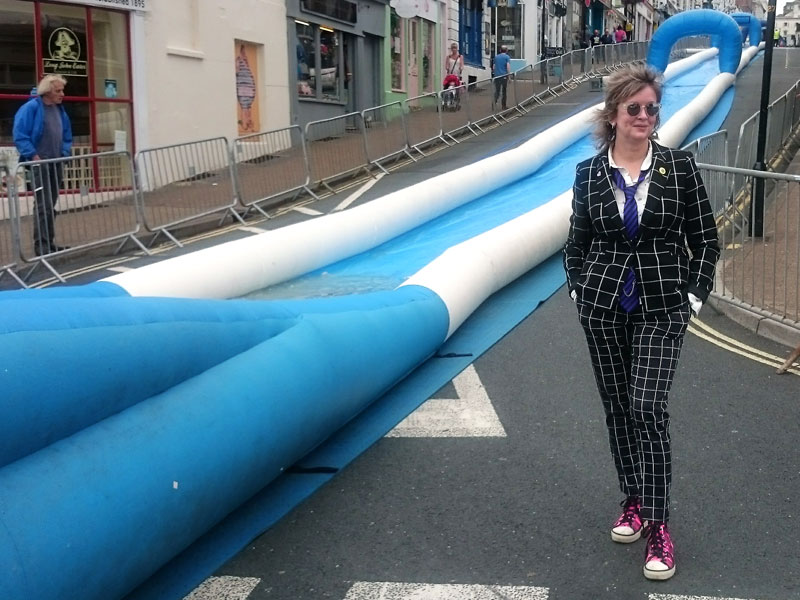 I'm never going to win the bikini round so I went down again in a (mismatched) suit. These grid-print check cotton strides by H&M are my favourite trousers. Jacket (with a slightly different grid pattern) by Dorothy Perkins, via Ebay.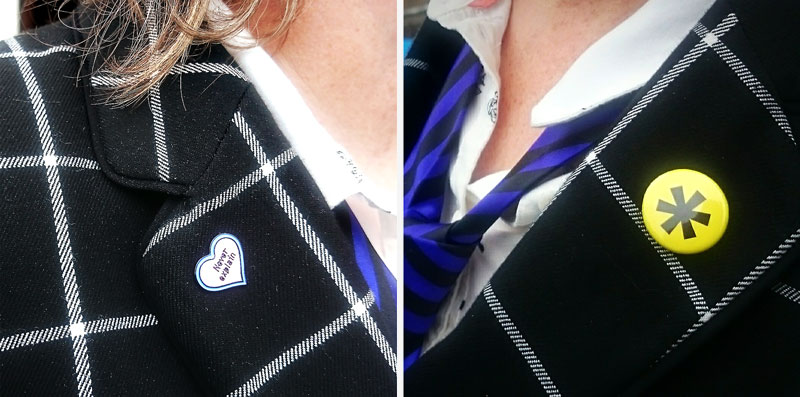 As I featured my IW Pride look on my site, I have tagged myself with a Wight Catwalk badge. Design by me, via Pinkeye Graphics. Badge production by Awesome Merchandise. The enamel 'Never Explain' heart pin is by TopShop.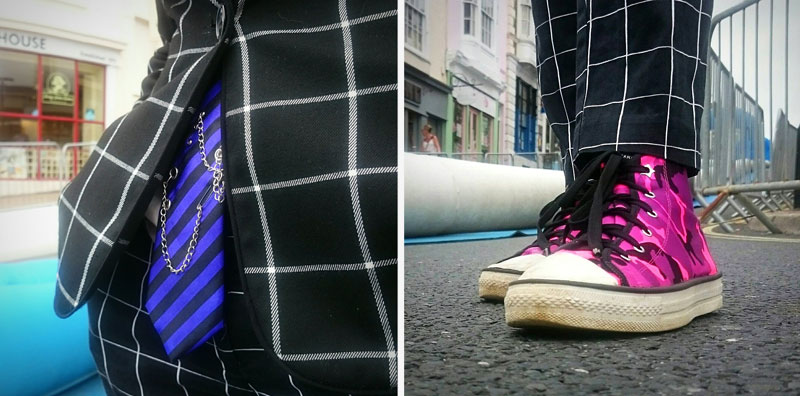 Under my jacket I am wearing an H&M shirt, with a swallows and arrows print. I picked up my punky tie in the Newport branch of Claire's and these pink neon camouflage baseball boots I bought in Portsmouth's Gunwharf Quays Kurt Geiger outlet.
Experience the thrill of Ryde Slide yourself by watching the nail-biting video below! I landed at the bottom in a suitably soapy state before pushing my way into a pap shot with Ryde Slide organiser, Wayne Whittle and the Isle of Wight's MP.
Thanks to Wayne Whittle for facilitating Ryde Slide again, to Sienna and Iso for the photographs and Matt for the video.
Save
Save