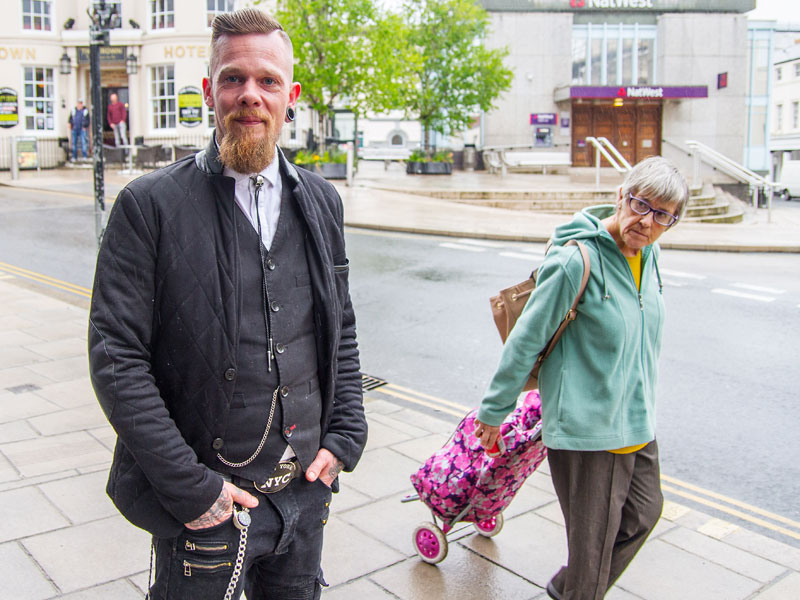 Benny and I crossed paths when I visited the restaurant where he works as 'mixologist extraordinaire': the fabulous Nomad. I subsequently spotted him outside Ryde barber The Gambling Man, where he is an extremely regular customer – getting his sharp hair style made even sharper.
How would you describe your look?
I'd say my style is a fusion of punk rock/hardcore punk, western, rockabilly, psychobilly. I love King Kurt. I also listen to hip hop and punk – we all love it at Nomad.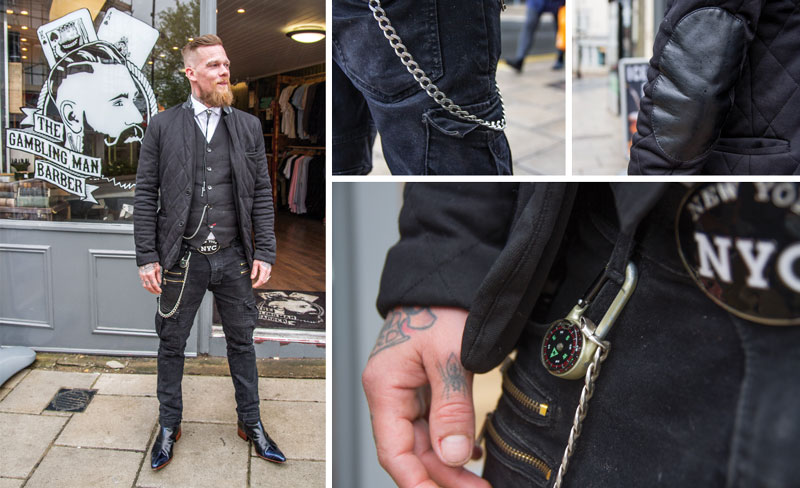 I remember King Kurt! You're mostly dressed in black today but I've seen you in some pretty funky shirts.
I'm an anarchist, but I like to act responsibly and I support charity shops. My Zara Man quilted jacket was a fiver from the British Heart Foundation. It has good detailing, with its leather trim on the collar, elbows and pockets.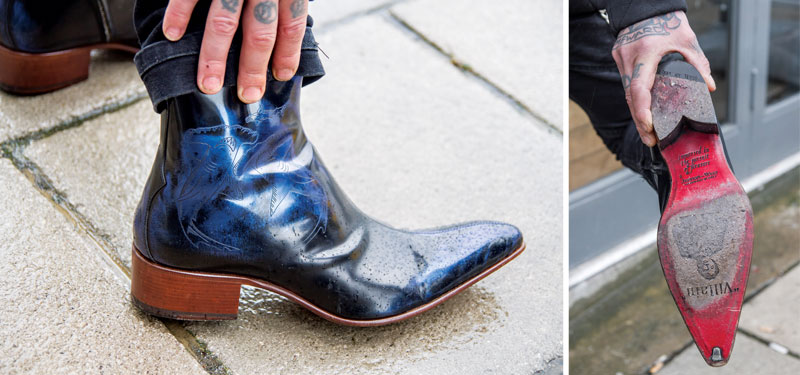 Your footwear is extremely striking.
My blue leather boots were handmade for me by Jeffery-West. The sides are engraved with a hammerhead shark motif, and the soles have the word "Villain" and the special message: "Immersed in the pursuit of happiness".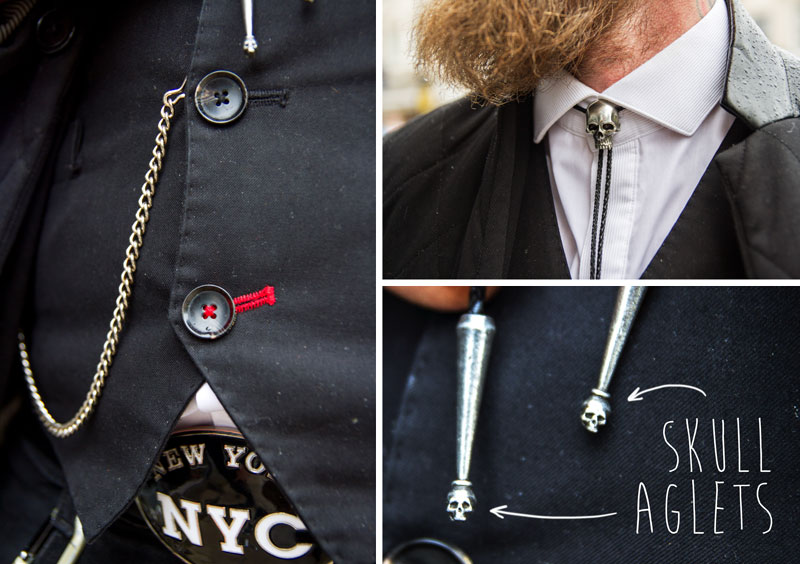 Your look today is all about the detailing, from the red stitching on your waistcoat to the skull aglets on your plaited leather bootlace tie.
My silver ring I found in a German mediaeval market. I never take it off. The zips on my Korean black cargo cotton denims give a hint of punk rock, but wearing suits, or a shirt and jacket is a power thing. Creating a good impression is important.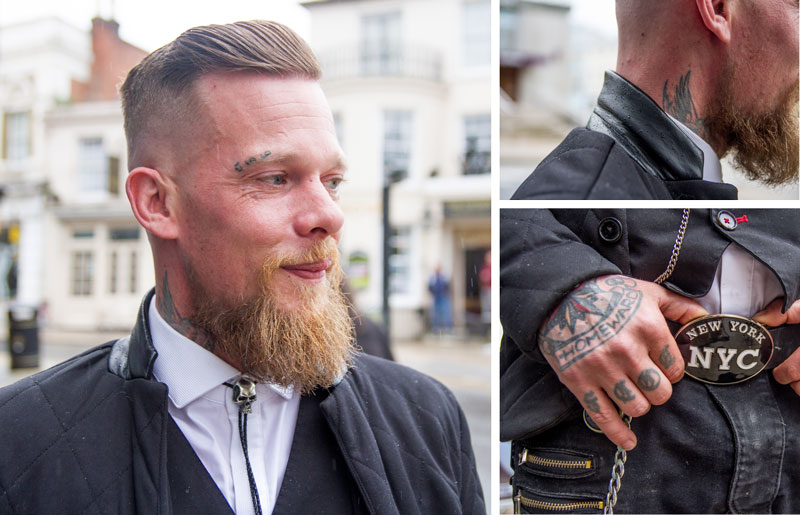 You've got a few tattoos, and there seems to be a compass motif running through your look.
I'm a nomad – home is where my toothbrush is! I got the tattoo on my eyebrow while I was out in Thailand earlier this year. The compass signifies direction, but you have to stand still to make it work.
Cheers Benny!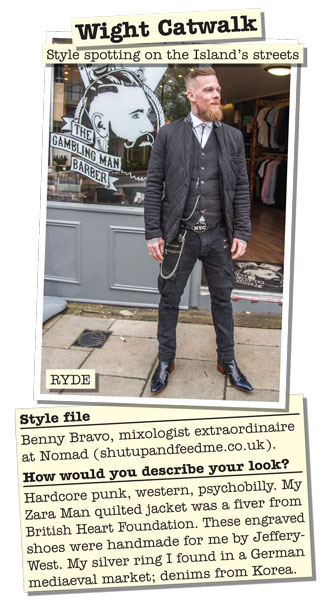 Benny Bravo featured as a Wight Catwalk street style spot in the Isle of Wight County Press. Photography by Steven Collins. 
Save
Save
Save
Save
Save
Save