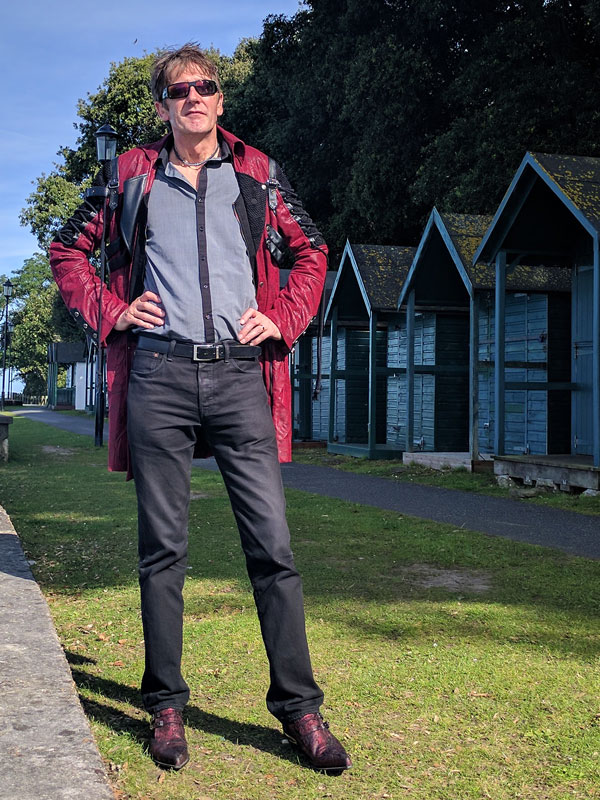 The Isle of Wight has many local celebrities and Kieron Cooney certainly counts among them. He is a popular GP, he also co-runs a successful medical aesthetics clinic in Ryde, plus he is an internationally-known rock musician. We collided at Puckpool one sunny afternoon; the perfect setting for a quick street style shoot. I then asked Kieron about his style inspiration over a cuppa at the nearby Dell Cafe.
How would describe your look?
I'm bagpiper with Celtic rock band Wight Hot Pipes, and I love the band's steampunk look. I bring forward that stage gear into some of my regular wear.
You are an imposing figure. Do you have trouble finding clothes you like on the Island?
A lot of my clothes I buy from the internet because I can't get the size and style options I like locally.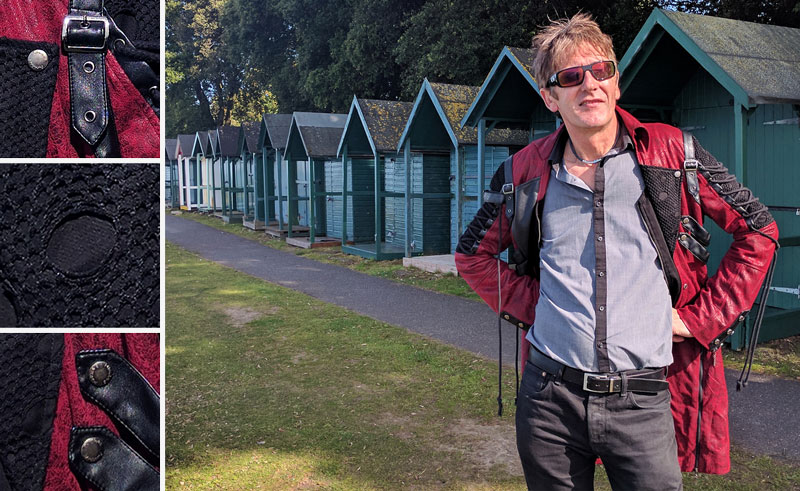 That jacket has a hint of Goth, with its black PVC and netting.
My coat is by Punkrave. I like the detail; hardware like buckles, zips and chains. It's cool and edgy – there's a hint if Mad Max about it. I'm not really Goth, though I nearly always wear black jeans and I do have some black skull tee shirts. My look is more a fusion; my own take on steampunk, alternative gear.
So it's not all about the black?
I like black and red, black and grey. I also like bright colours and edgy clothes – it depends what mood I'm in and where I'm going. I like standing out. I was self- conscious of being tall when I was younger and I tried to diminish myself. Since I've been on stage with Wight Hot Pipes I've embraced my height and become more flamboyant. There's been a transition over the last few years. People look at me anyway, so I give them something to look at!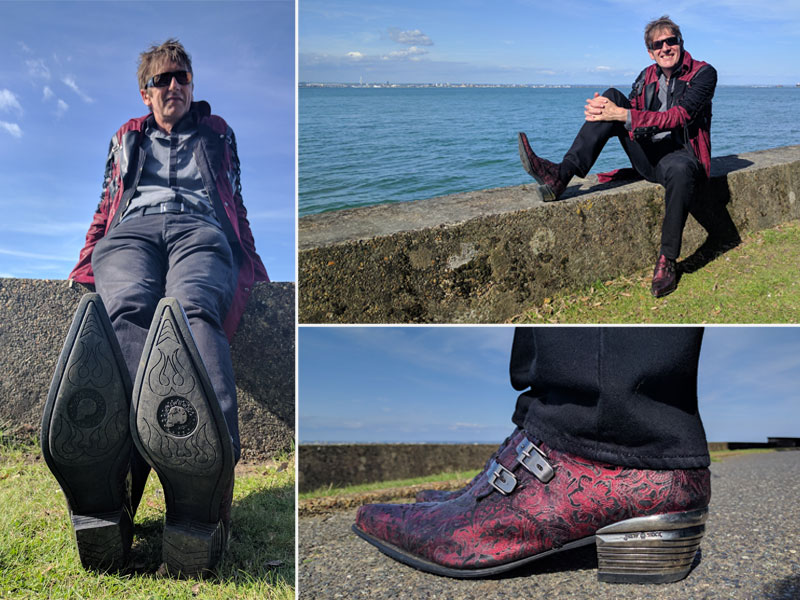 Tell me more about what you're wearing today. Those shoes are rather fancy.
These metallic red New Rock shoes with engraving were made to order to a custom design. They took about three months to arrive but they fit well and are really comfortable. I love Jeffery-West shoes too – I have several pairs. My belt is Tommy Hilfiger and this is a Hugo Boss shirt. I'm wearing Oakley sunglasses with prescription mirrored lenses by Ryde's Wight Sight.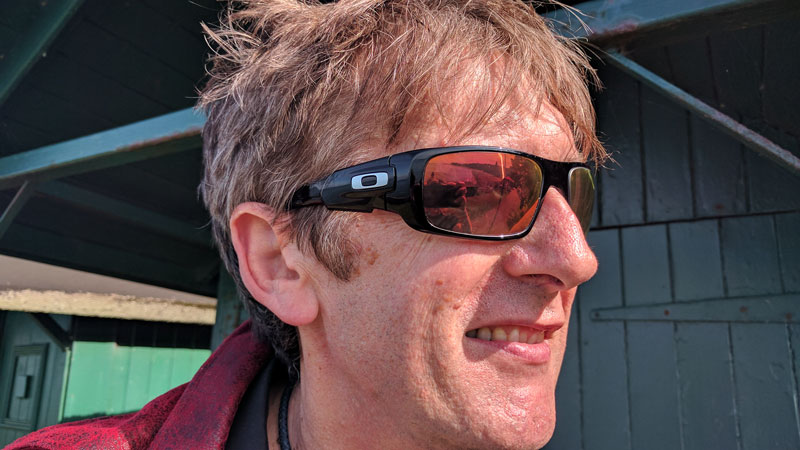 You clearly enjoy curating your look, but your socks don't match!
I never pair my socks.
Cheers, Dr K.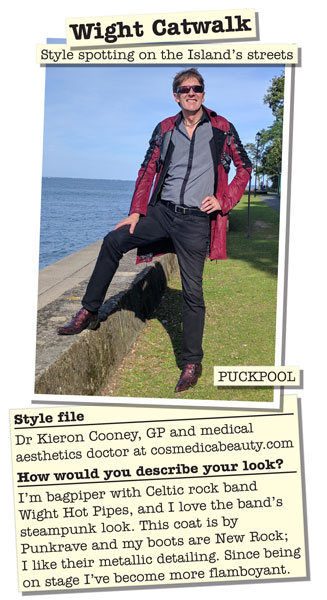 Dr Kieron Cooney featured as a Wight Catwalk street style spot in the Isle of Wight County Press.
Save
Save
Save
Save
Save