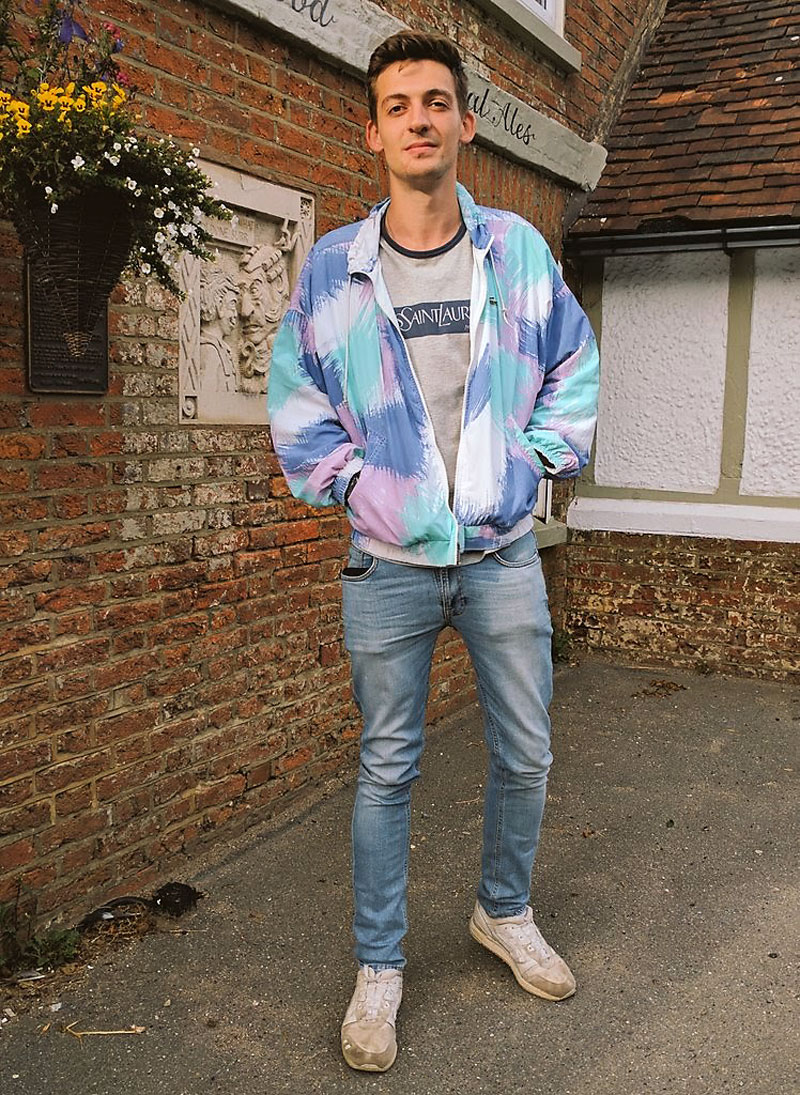 Although I've always got a weather-eye out for the Isle of Wight's stylish when in town, sometimes the rural areas pay off too. I met Ryde's Bill in Carisbrooke, where he was having dinner at the Blacksmiths pub. I liked his distinctive casual look, with striking vintage shell-suit jacket.
How would you describe your look, Bill?
My look is kinda old school raver. I like older gear as it's better quality; with skinnies and modern trainers.
Talk me through today's outfit.
This vintage jacket is by Lacoste.

I'm guessing you're a fan of designer labels?
Yes, I'm wearing a YSL tee, with Nudie Jeans Co skinny denims and Calvins.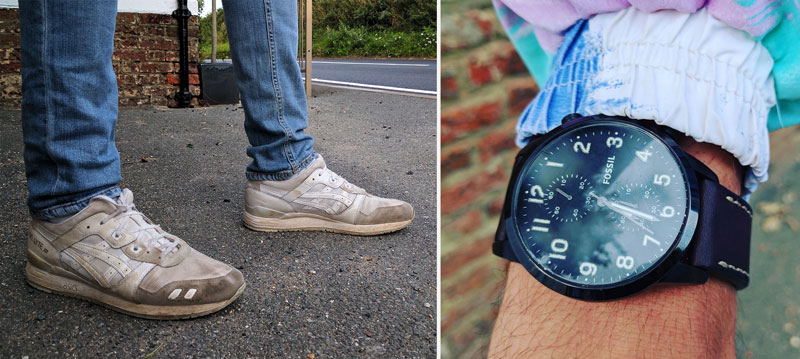 And your accessories?
My Fossil watch was a present from my dad. I'm wearing Asics trainers. If I'd have known you were going to photograph them I would've cleaned them up!
Thanks Bill!
Save
Save
Save