It was hard to miss Chelsea's magenta hair, standing out among the veteran scooterists. She and her mate Sian are junior members of the Southampton WOB Squad (Wimpson Old Boys Scooter Club). This next generation of WOB scooterists is affectionately known as Woblings.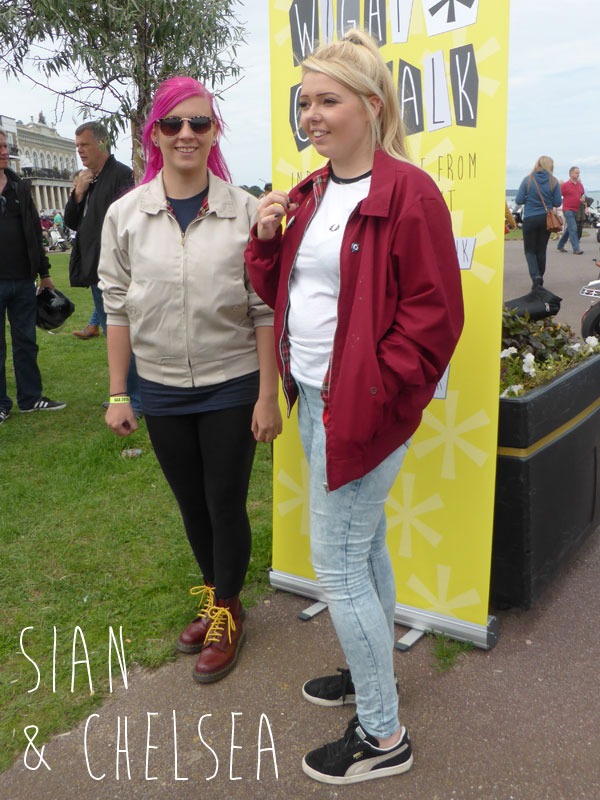 Chelsea and Sian had popped over from Southampton for the weekend with their Vespas and were staying at the scooter village at Smallbrook Stadium. They were loving the shopping, but both confessed to being more or less "spent up".
Chelsea was rocking a pair of regulation oxblood DMs with fresh yellow laces. Her tortoiseshell sunnies gave a nod to the 1960s, but her flesh tunnel was distinctly twenty-first century.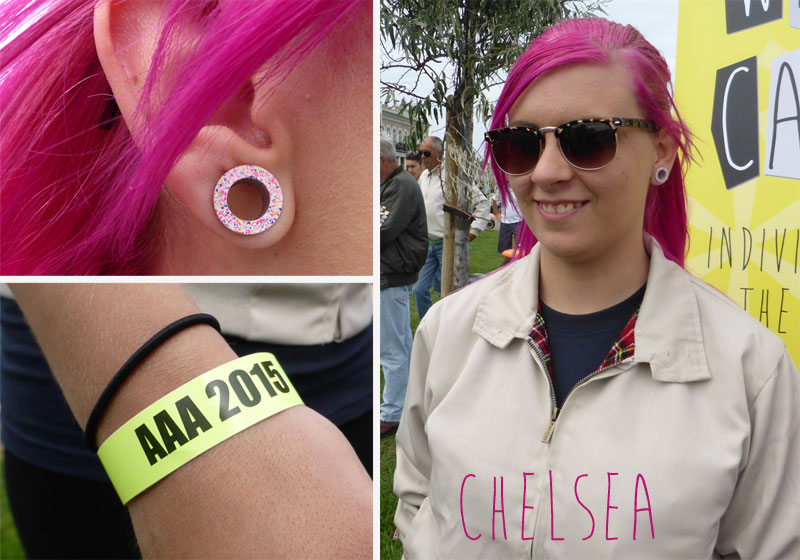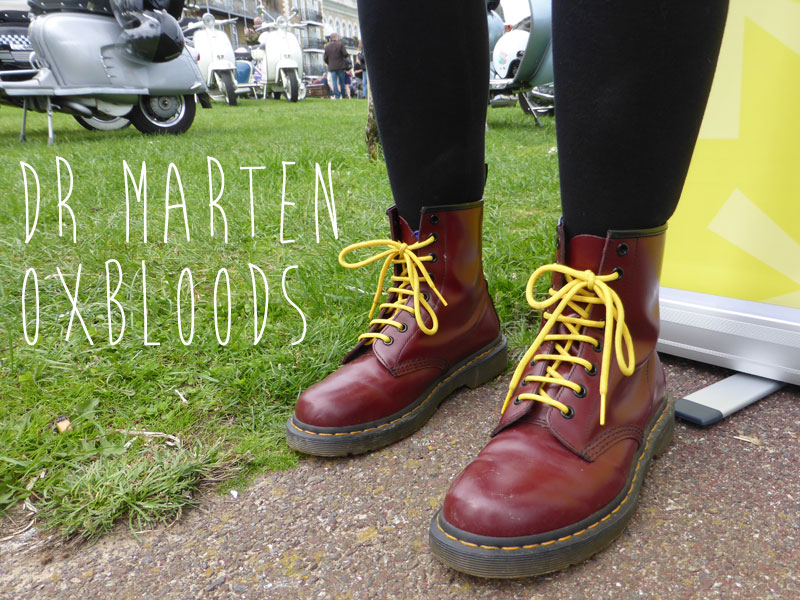 Both girls wore retro Warrior brand Harrington jackets, which they'd bought from vintage shoppers' go-to site Ebay and at last year's IW scooter rally. Sian wore hers with a simple white Fred Perry round-necked tee, eighties throwback stonewashed skinnies, and classic Pumas.