It was Steve's pipe which caught our eye; a surprising accessory of any youth culture, except perhaps beatniks and hipsters. Hailing from London, original 1960s vintage mod 'Jurassic' Steve now lives in Lake, Isle of Wight, which he referred to as "God's waiting room".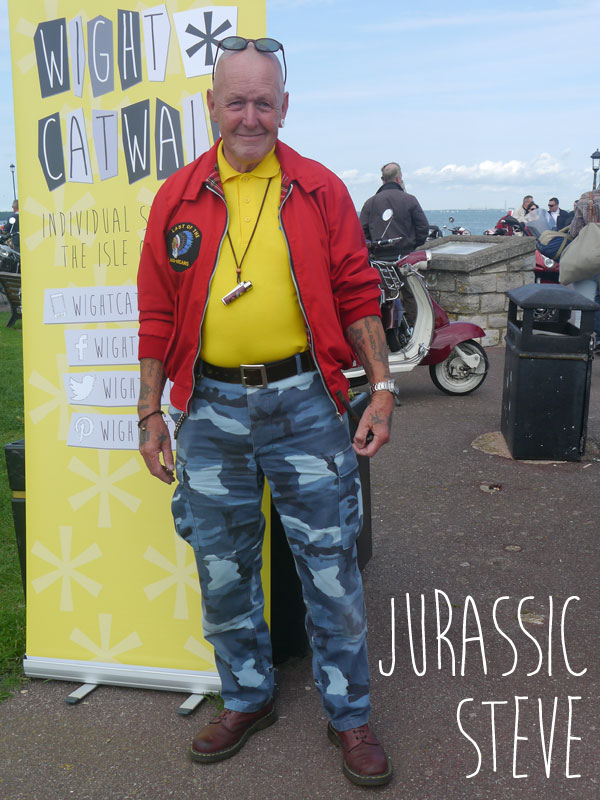 Steve, 68, is considered to be a bit of an authority on mod history and we were impressed to hear that he is a star of this summer's 'Pretty Green' campaign talking about the mods vs rockers battle of Margate. Steve is a member of the Odd Mods Squad and also last of the Mod-hicans; he was proud to show us the patch on his red Harrington jacket. This staple of the mod uniform usually has a pattered lining; Steve duly flashed his tartan as he revealed his 2015 Isle of Wight Scooter Rally custom polo top.

Steve's outfit was finished with regulation army surplus urban camouflage cargoes and vintage oxblood Dr Martens. Steve told us that he dresses like this all the time as it "keeps people away". Clearly it's not an entirely successful strategy as we – and Liam Gallagaher – were drawn to this ex-cop and zimmer racing champ!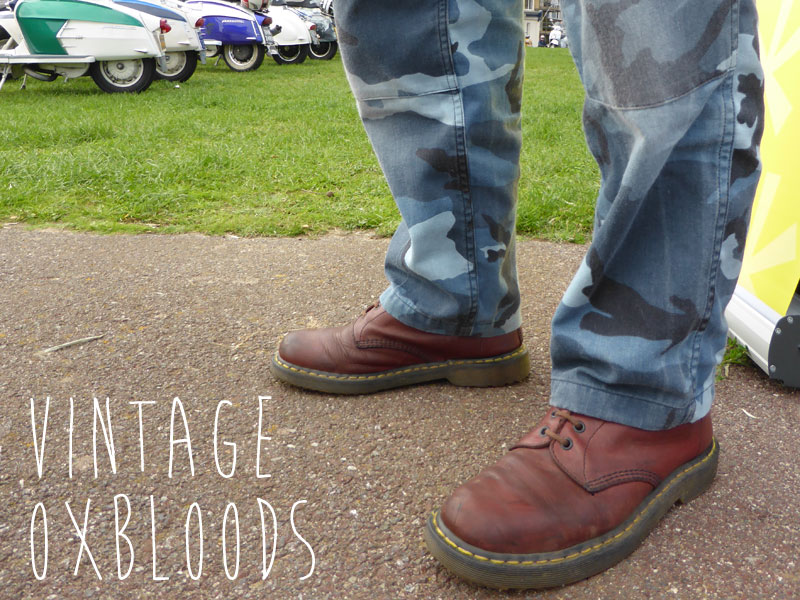 It was impossible to discuss Steve's style without mentioning his many tatts. With 'mods' knuckle ink and skull and cross bones on each hand plus a traditional sailor-style swallow, he was also keen to show us the 'Jurassic' script on the back of his neck. One inking that we didn't see was Roger Daltrey and Pete Townsend's signatures marked on his back. He saw The Who on his fiftieth birthday and was clocked at the front of the crowd in a Union Jack shirt. Before he knew it he was on the stage with his heroes and now has a permanent reminder of the occasion.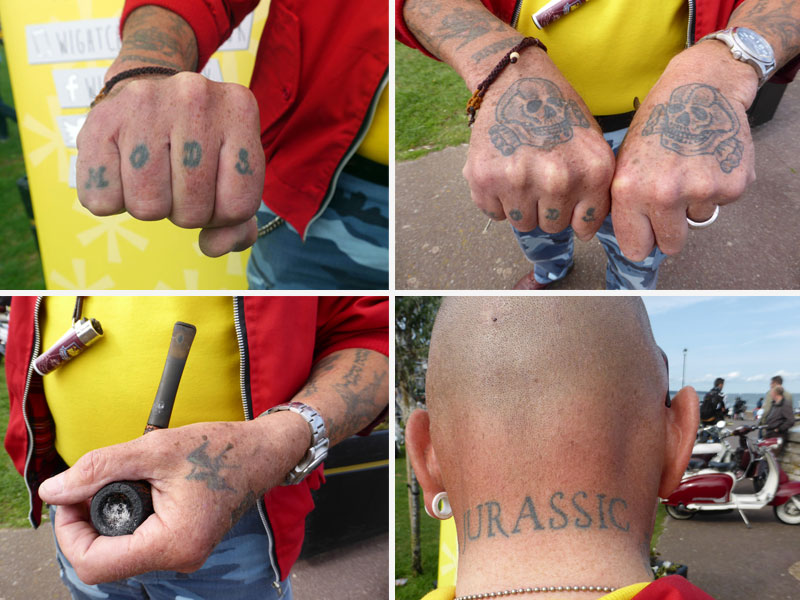 As we got chatting about his tattoos, Steve lifted his top and showed us his Buster Bloodvessel tribute.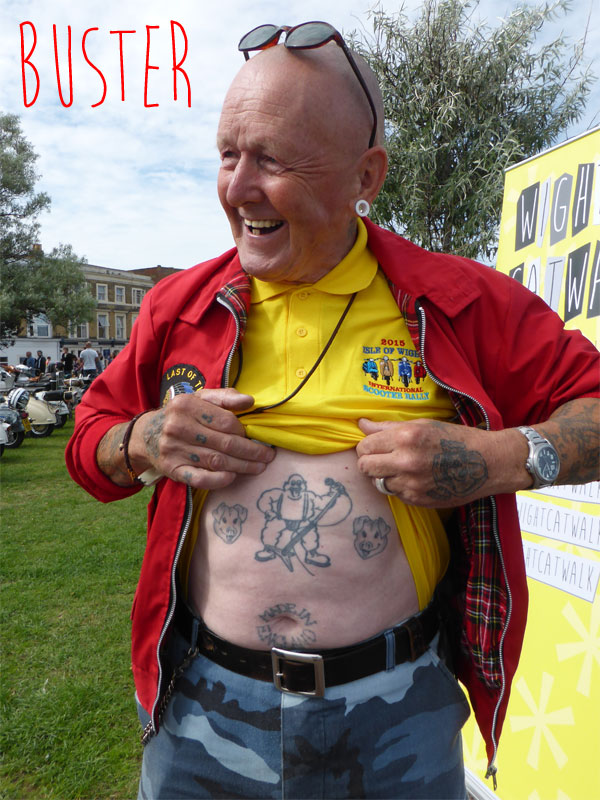 Our final question: PG Tips or Tetley? "PG", replied Steve, "I've a head like a monkey".