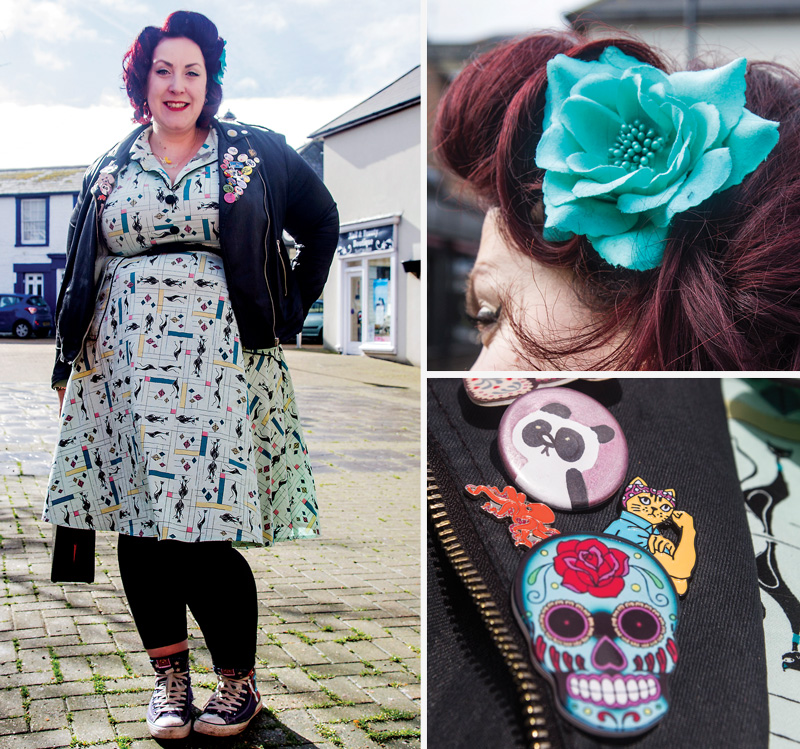 Ryde's Naomi 'Noo' Sondergaard caught my eye one sunny spring Sunday. Her look is a melange of rockabilly, geek chic and a salute to her younger self, with the pin badges.
How would you describe your look?
That a difficult one! A mix of 40s, 50s, slightly geeky! I dress for my personality, not for anyone else. Mine is not an off-the shelf look; you have to work at it!
How did your fusion look come about?
It's really an evolution from my musical tastes in indie to Britpop to ska to swing to rockabilly.
Like me, you like to pile on the accessories! Talk me through them.
Yes, I've got a bit of everything! I love acrylic jewellery – I made my lasercut glitter poodle brooch and zombie Elvis earrings. I also made the flower corsage in my hair. I'm delighted with my new mermaid necklace; a find in Yarmouth yesterday. My Rosie the Riveter cat badge by Punky Pins is one of my favourites.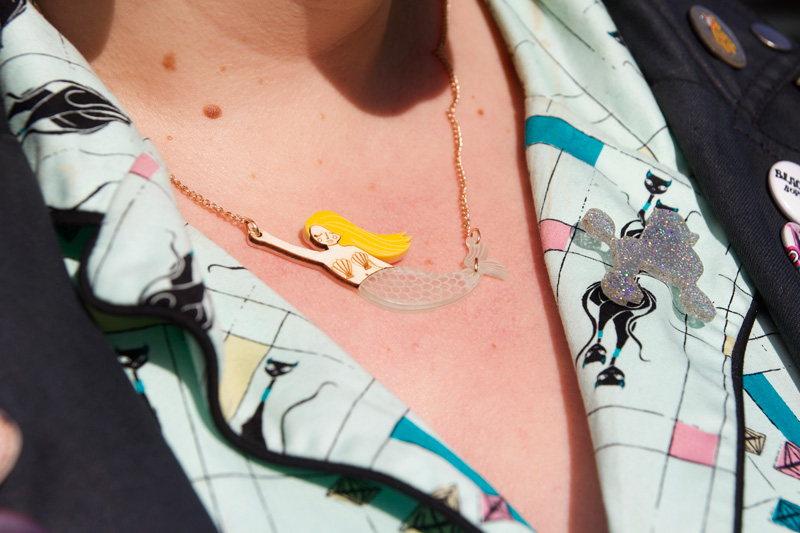 I haven't seen a dress like yours in any local shops. Where do you get your clothes?
My mint green vintage-style cat print dress is by Voodoo Vixen. It has pockets! Who doesn't love a dress with pockets!  Today I've paired it with my Hell Bunny pistachio flamingo embroidered cardi. And check out my Captain America Chucks!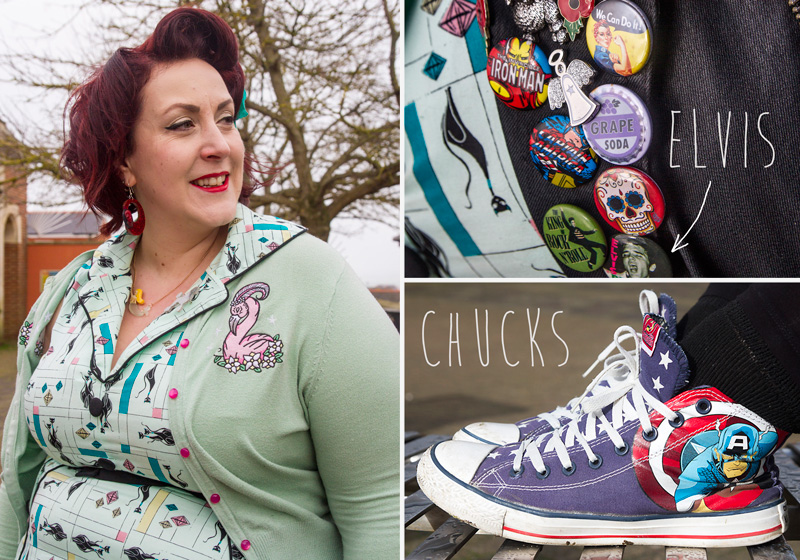 Any other embellishments?
Yes, I have a few tattoos; do you want to see? This is Harold the octopus and Lola. I've also got a panda stamp on my wrist which matches my friend's tatt.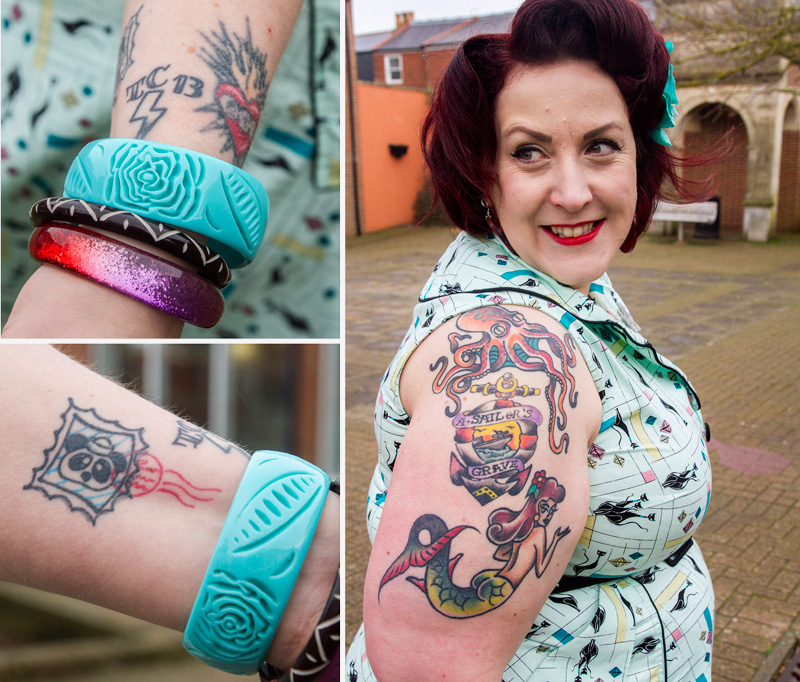 Thanks Noo!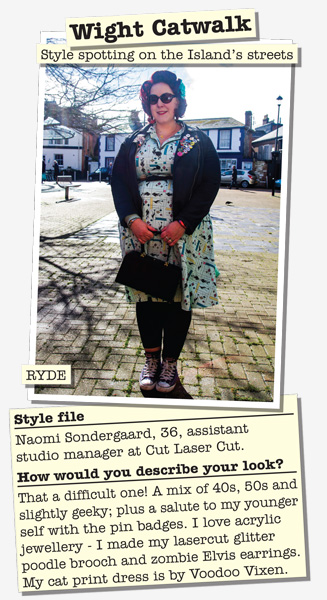 Naomi Sondergaard featured as a Wight Catwalk street style spot in the Isle of Wight County Press. Photography by Steven Collins. 
Save
Save
Save
Save