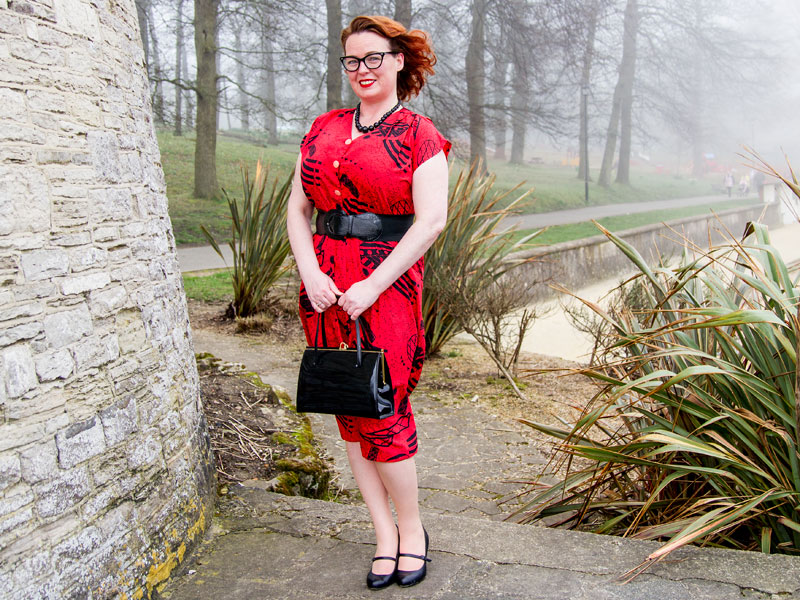 Blimey, you lot and your sudden interest in saving the planet. All power to your youthful elbows and all that – and welcome aboard the upcycling train. Meanwhile older stylistrices have been walking among you for donkey's years, modelling their own earth-friendly looks from other people's cast-offs. While the kids are getting moist about the #CircularEconomy, others – due to poverty, parsimony or a war-time 'make-do-and-mend' ethos – having been rocking pre-loved fashion since Caitlyn was plain old Bruce.
Curating a head-turning look from vintage clobber takes time, skill and an eye for detail. So when I spotted forty-year old Daniella French in Ryde, I could see at once that hers was a well-considered outfit and was keen to find out more.
How would you describe your look?
Pin-up on a budget! I've only ever bought one thing that was 'proper' vintage as it can be quite expensive. Usually I aim to get a whole look, including shoes and accessories, for under £20. It's also an environmental thing, reusing existing clothes. I like to buy items for other people too.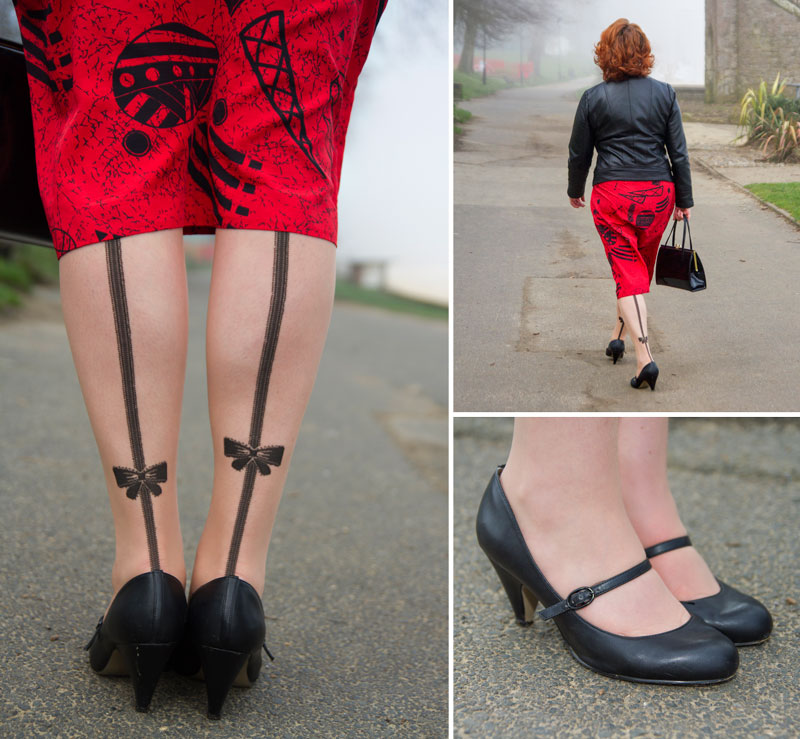 Where do you source your clothes?
This dress was €10 in a street market in Madrid. Otherwise, nearly everything else I find on the Isle of Wight; it's a great hunting ground. My seamed tights were a gift from a friend – they were still in their packet.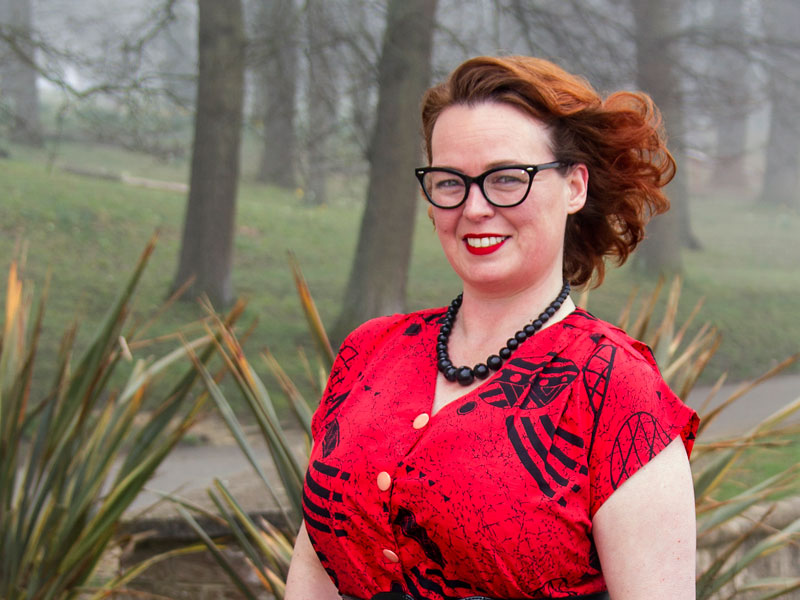 Vintage boutiques or charity shops?
Definitely charity shops! They turn shopping into a treasure hunt – you never know what you might get. I recently bought a metallic gold tiger print dress in Mountbatten for £4. Today's vintage bag was in the Diabetes Research shop in Ventnor, £4. These vintage black leather Mary-Janes are from Mountbatten, £4.50; this elasticated belt was a quid in St Catherine's, Newport and my beads were 50p in Cancer Research, Ryde. My tip is to go to Cowes charity shops the week after Cowes Week.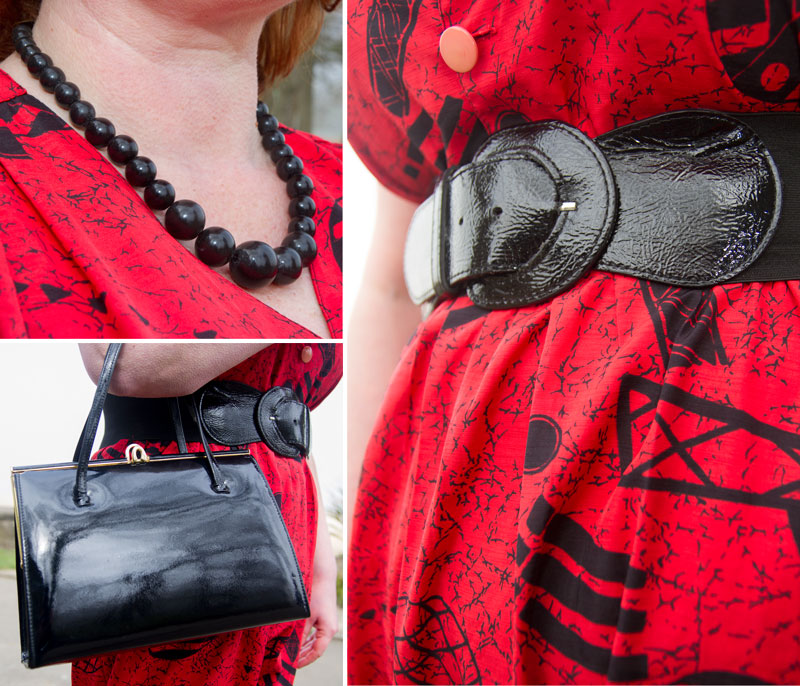 How easy it is to curate your pin-up style?
I find it difficult to get a vintage look if you're not a size 10. I think this red dress is modern day revival, maybe 1980s, so it's a better size. I don't customise clothes much, but I'll do minor repairs.
You obviously enjoy the thrill of the chase.
I like to play the long game. I have two or three outfits not quite ready to go, as I'm waiting to pick up the finishing touches like a matching jacket or cardigan. I can't pull the look together until I have those last bits.
As a glam rocker in Pompey someone once shouted 'the circus is in town' at me! Do you ever get funny looks?
The best thing about the Isle of Wight is the eccentrics! I like to wear plastic fruit in my hair, but after people have seen you once they don't bat an eyelid!
Any other style secrets?
These glasses from eBay? They have clear lenses!
Thanks Dani!
Daniella French featured as a Wight Catwalk street style spot in the Isle of Wight County Press. Photography by Steven Collins, on location in Appley Park, Ryde. Check out Dani's Instagram: babs_bonneville