As any resident of Ryde will not have failed to notice, each August Bank Holiday the Georgian town is invaded by scooterists. Back in the day, the town's elders tutted and shook their heads at the supposed chaos these two-wheeled retronauts caused. These days the business association, hotels and restaurants welcome the visitors with open arms – and quite rightly too. As well as adding a bit of seasonal colour, noise and <ahem> smell to the place, they also patronise local businesses which is very much appreciated.
At first glance, the festival seems to be all about the bikes: for the whole weekend the grass of the Western Gardens is crammed with polished scooters. Some are restored to factory condition while others are customised almost beyond recognition – however all are displayed with pride. The owners themselves seem delighted with the attention that their machines garner, and some continue the vintage vibe to their well-conceived outfits.
Alan, Cardiff
Alan came to the Isle of Wight for the scooter festivities all the way from Cardiff. He was proud to show off his Quadrophenia Vespa to Wight Catwalk. The airbrushing was all his own work; the scooter was decorated with images from the film – pictures of pills, a portrait of Sting's character 'Ace' in his bellboy outfit and 'Jimmy', played in the film by Phil Daniels. Alan was in the traditional scooterist uniform of olive green parka (good for keeping warm when on the road, though perhaps a bit too cosy for a hot day on Ryde seafront!), burgundy sta-pressed trousers and black leather tasselled loafers.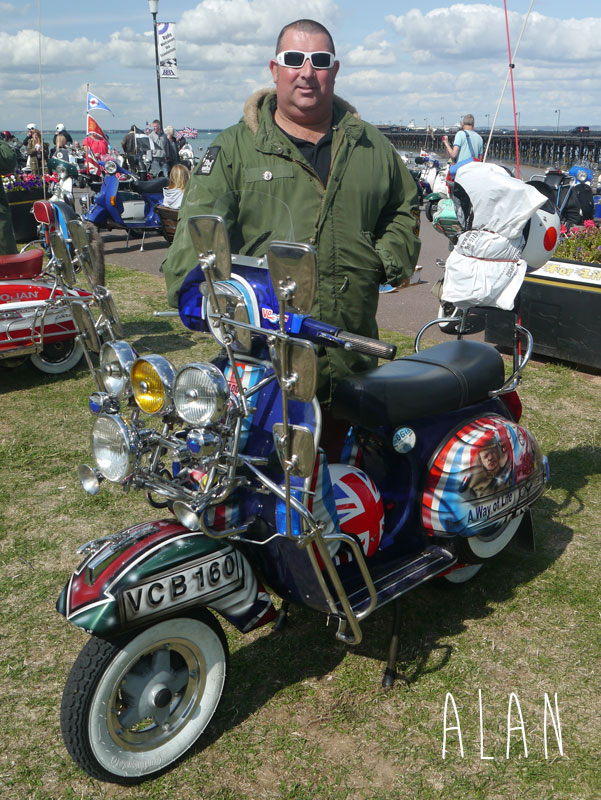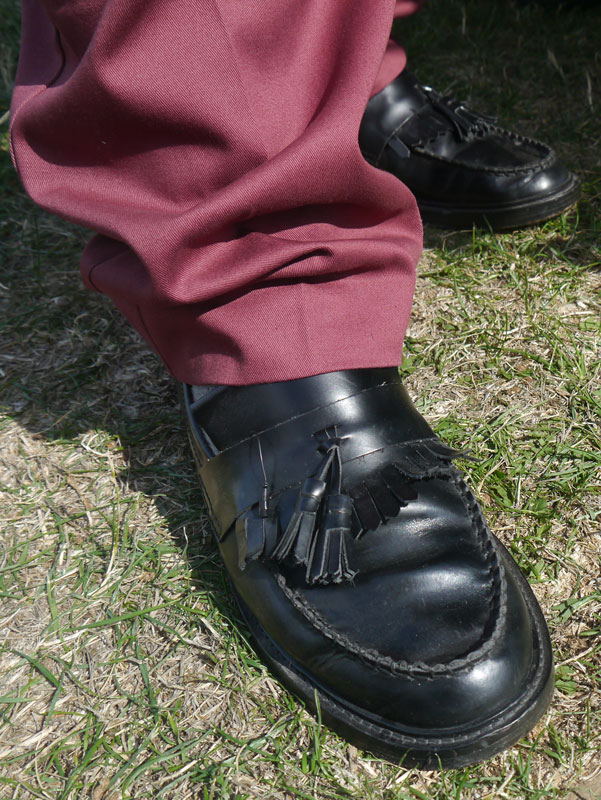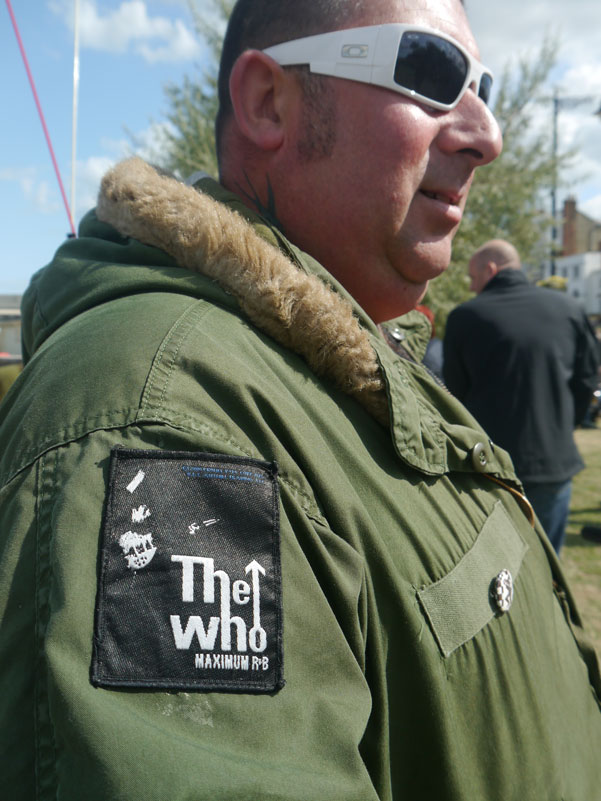 Rebecca, London
Rebecca had bought her ticket to Ryde from London. She stood out from the crowd with her platinum Chelsea cut, mustard and chartreuse short-sleeved sweater, indigo drainpipes with regulation turn-ups, and wine leather monkey boots with yellow detailing. Her outfit was accessorised with a spectacular Tretchikoff bracelet, bought in a vintage shop in her home town, and which featured the Russian artist's classic Miss Wong portrait.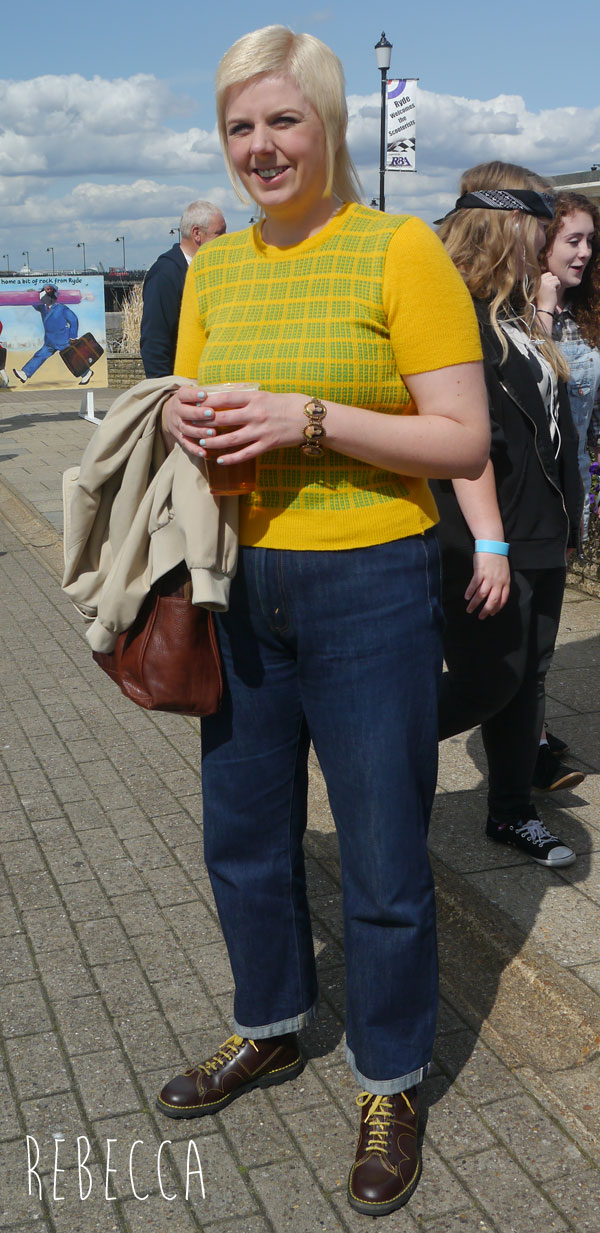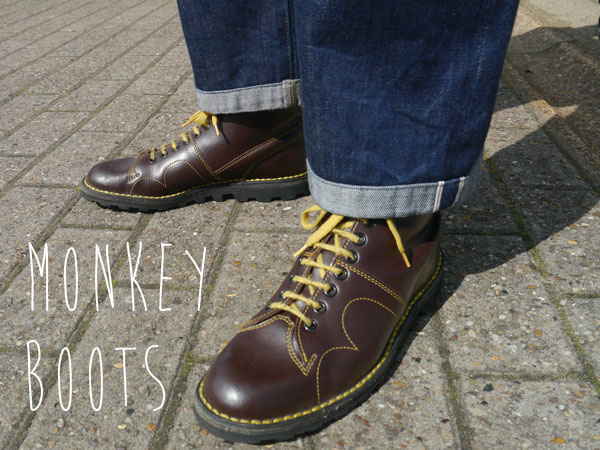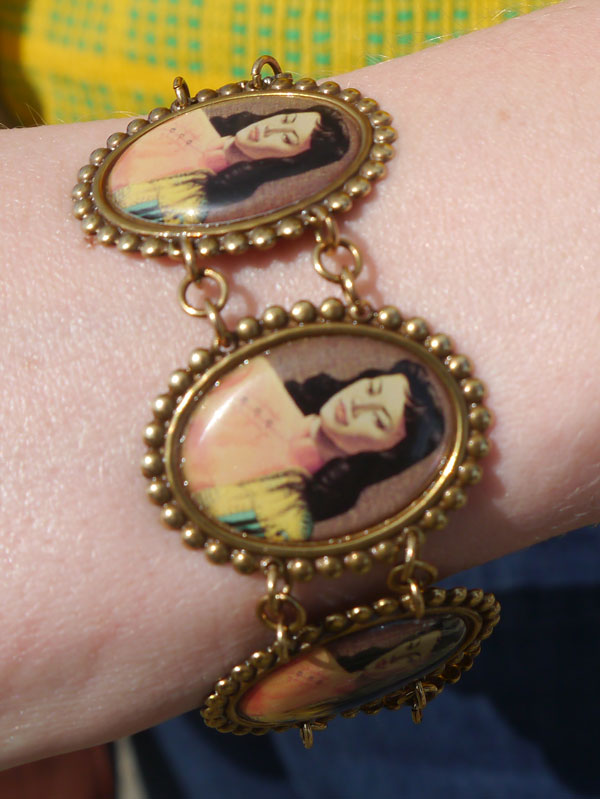 Karl, Sheffield and Julia, Hull
Sharp-dressed couple Karl and Julia caught Wight Catwalk's eye as they were sat enjoying the sun's rays on the sea wall. Karl was rocking a slim-fit button-up cardigan (definitely not the sort that your grandad would wear!), with a hint of paisley neckerchief peeking out the top. His blue skinnies had a subtle two-tone houndstooth check and he was looking sharp in a pair of beige suede winklepickers. Julia wore a single-breasted mustard coat, with monochrome leggings and dainty shoes that were a sort of brogues-loafers-pumps hybrid. Her outfit was finished with a red cross-body bag.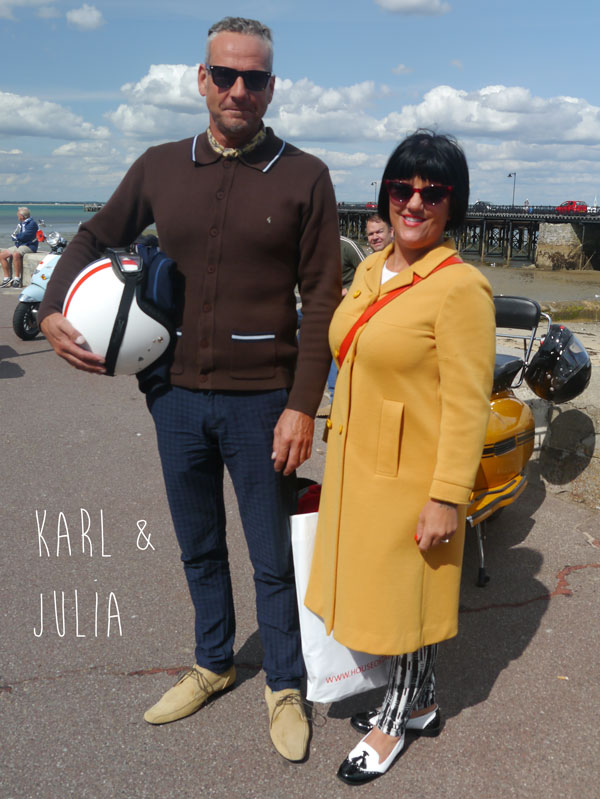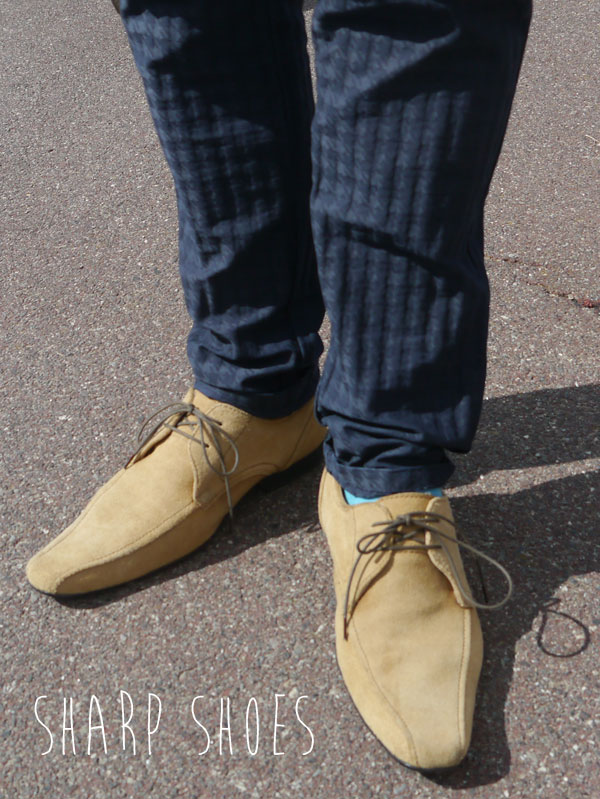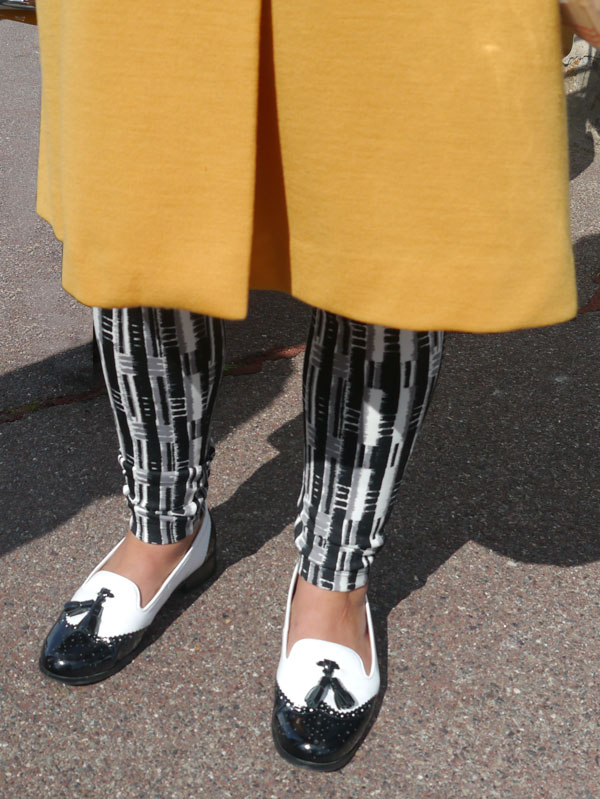 Helen, Wolverhampton
Sitting astride her friend's mustard yellow Vespa (hang-on, mustard yellow seems to be a distinct trend today!), Helen was happy to be photographed for Wight Catwalk. With a shock of pillarbox red hair, she looked the part in her black Fred Perry top with yellow detailing, and this year's brown monkey boots.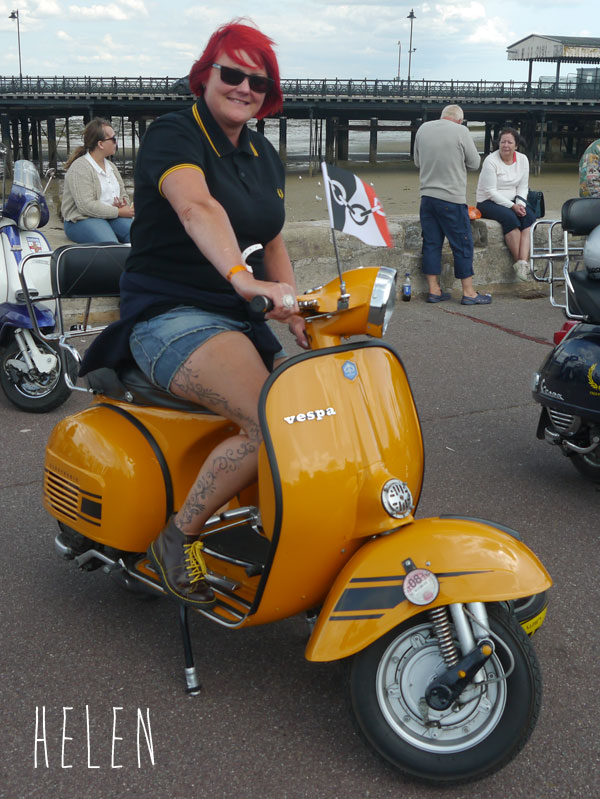 Dave, Stevenage
Clearly enjoying his holiday from Stevenage, Dave (wearing a dapper new pork pie titfer) clocked Wight Catwalk taking a cheeky pic of him and his mate. Moments later he was alongside, chatting away about his Lambretta 'Carnaby Street'. The scooter was a real head-turner; bristling with mirrors and lights and with a simple yet immaculate paint job – a tribute to the Westminster street popular with mods in the swinging sixties. With a matching crash helmet, Dave clearly has an eye for detail. Dave kindly let me sit on his scooter and even let me fiddle with his horn! With all this talk of helmets and horns it's probably time for a lie down!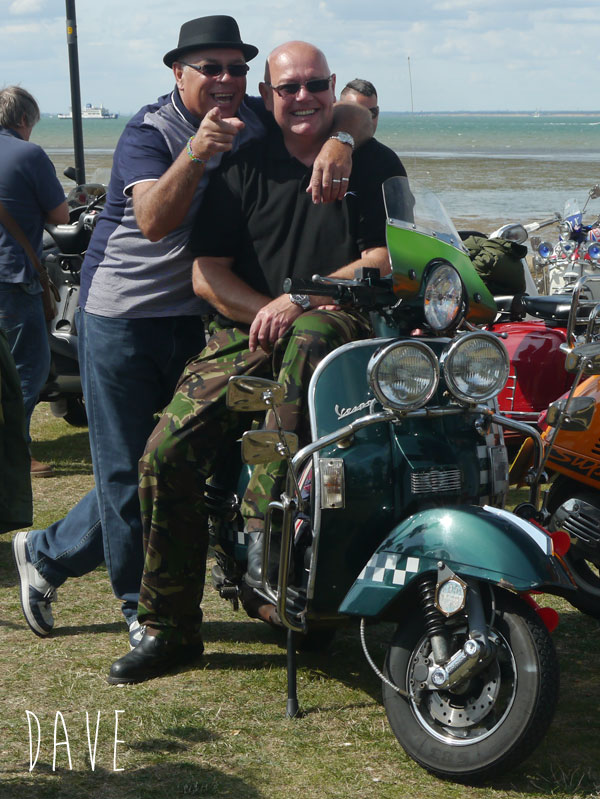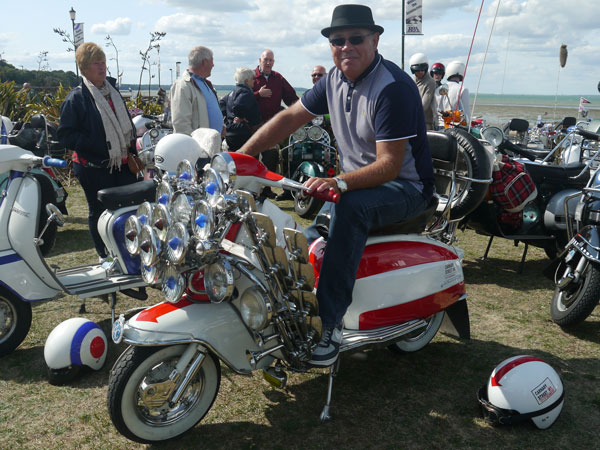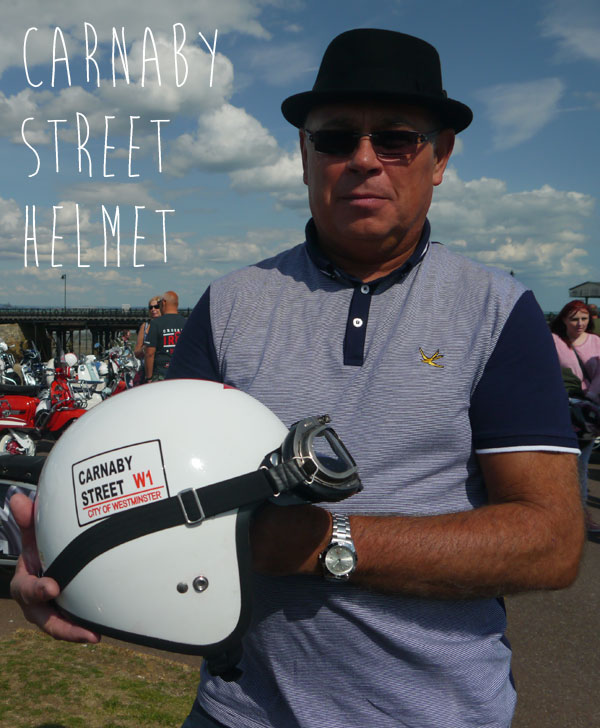 Thanks to models Alan, Karl, Julia, Helen and Dave. Thanks for visiting Ryde – hope you have a lovely weekend.