Oxford couple Beccy and George arrived on matching citrus-coloured 'tutti frutti' Lambrettas. Style blogger Beccy is the curator of the Mod Closet; she and George had come early to get first dibs of the Island vintage and charity shops.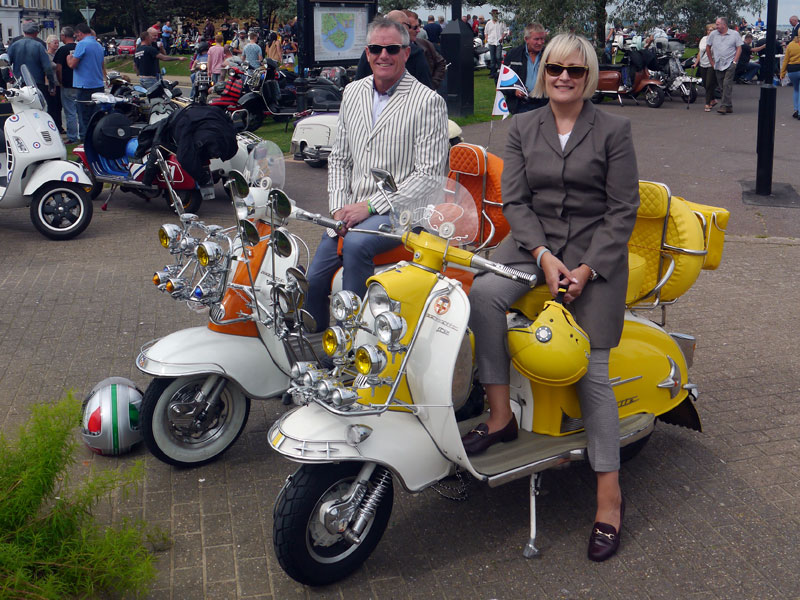 George was looking particularly natty in his ticking-striped jacket and was easy to spot in the crowd. As he talked us through his look, he advised that one should "never wear a shirt without a collar".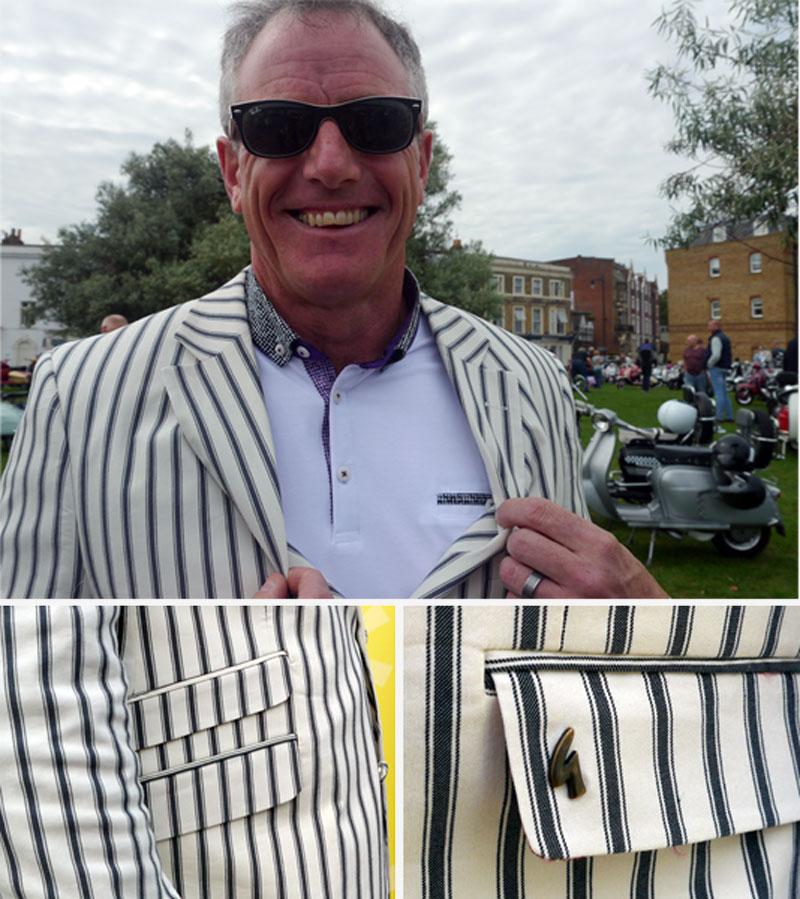 We noticed that both George and Beccy had yellow accents to their outfits, to match their scooters. Even George's chunky Cat brand watch had yellow detailing…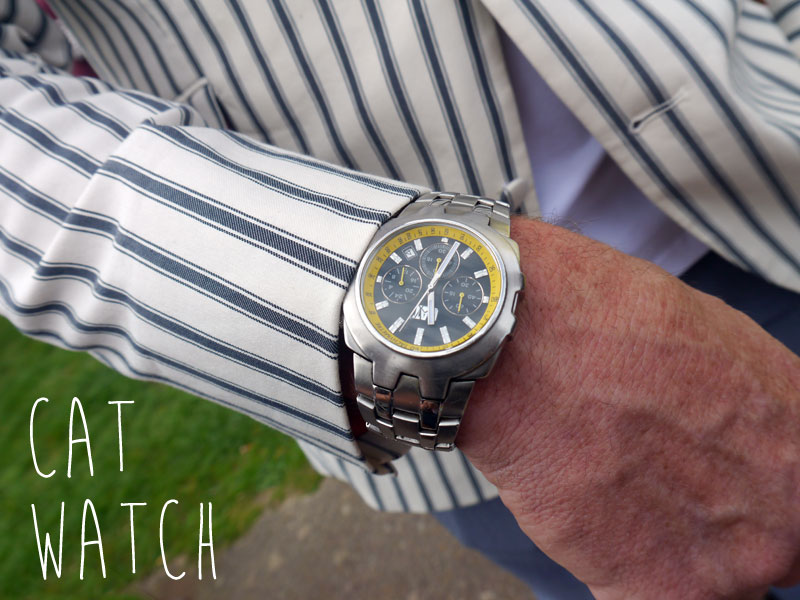 …as did Beccy's Ray-Bans and Diesel helmet. Beccy was proud to show is the 'FS' monogram on her yellow lid, explaining that it marks her out as a female scooterist.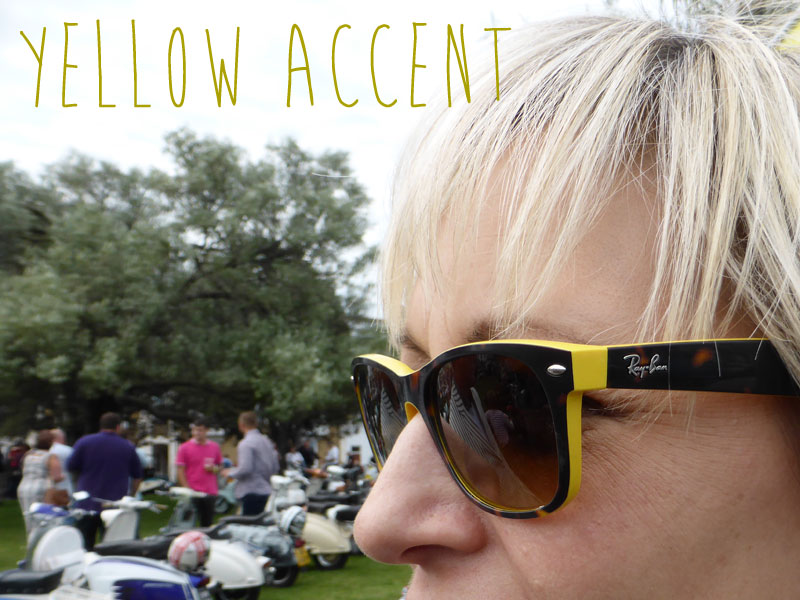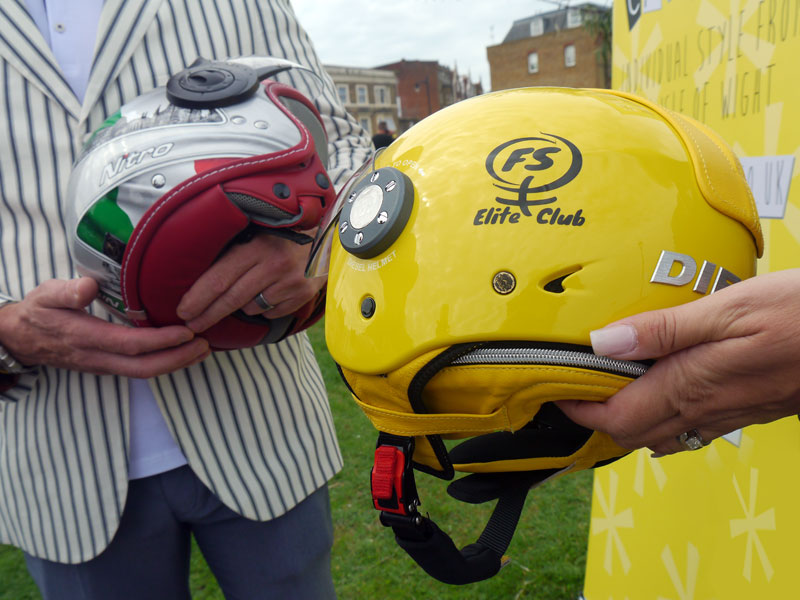 Full time mod dresser Beccy mixes vintage, new and charity shop buys. She told us, "The mod scene is very non-judgemental when it comes to what you wear; clothes are always a conversation point." Beccy's dressmaking skills come in handy to ensure the bargains have the regulation mod good-fit; she tailored George's jacket to give him that sharp look.
For the scooter rally Beccy wore practical micro-check trousers and burgundy loafers, but at work she sticks to shift dresses and heels. George wore classic black leather Chelsea boots, explaining that "trainers are for the gym".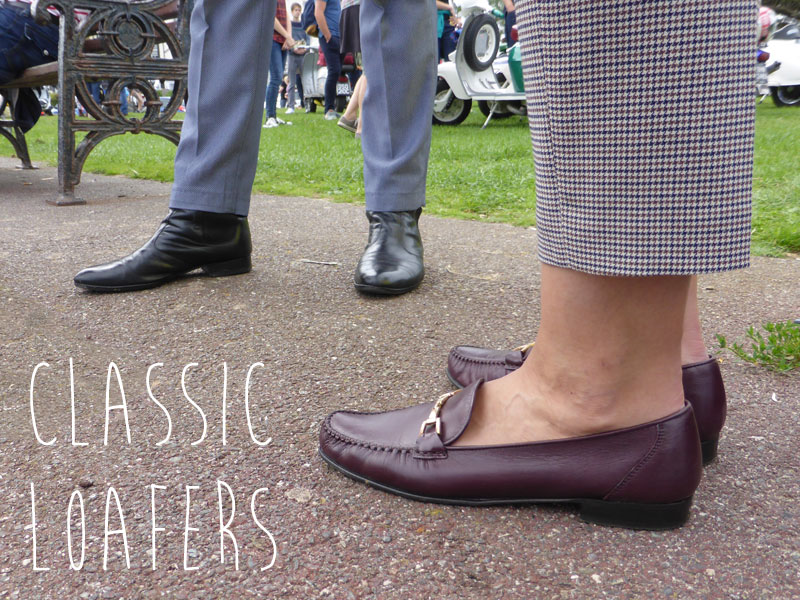 Finally groceries: Aldi or Lidl? "Both!", replied George.