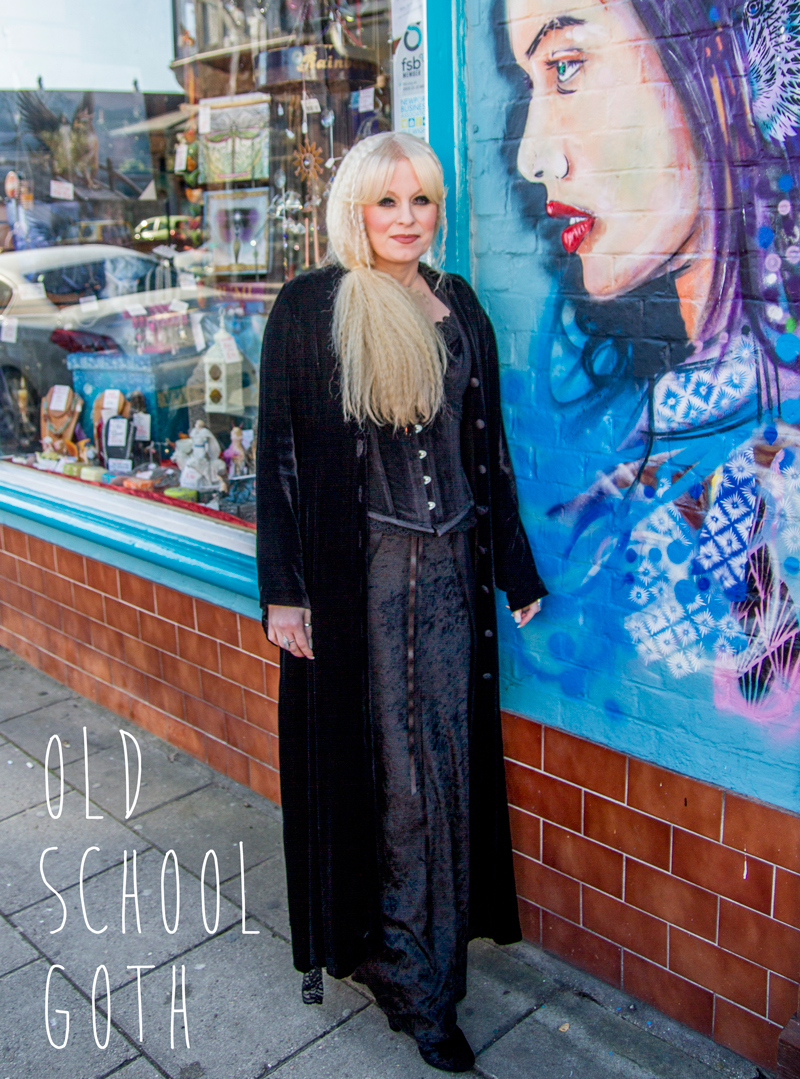 Back in my youth, the kids were tribal. I was a proto-punk, then (briefly) a rude girl before embracing New Wave. In the late 1980s, I had a mad year or so as a hair-hopping glam metaller. These days I strut about in my own fusion of space age vs old age. Although I used to dye my hair black and back-comb it to the heavens and I was never yer actual Goth. However, keeping that Goth faith is Newport's Andrea Forrest, assistant in wellbeing shop Dragonfly, Newport.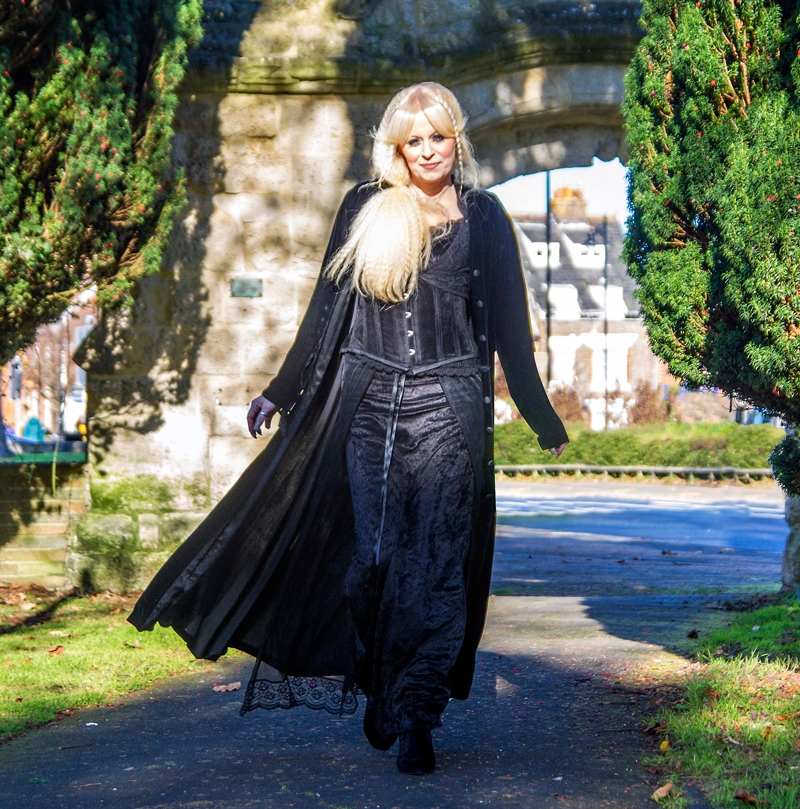 How would you describe your look?
I'm an old school Goth. I have more winter things so I love this time of year – I can get all my black clothes and velvet out. Plus wearing black is easier in the morning as I don't have to worry about mixing and matching.
Do you wear much colour?
I wear more colour in the summer as I like greens: dark greens, emerald greens. I also love the Victorian and pre-Raphelite era, and that Stevie Nicks floaty bohemian look. I've never conformed. I love antiques; I have a lot of props too. It's nice to have a range of clothes, as I get photographed by local photographer Radek Gora. I've also worked with a local painter.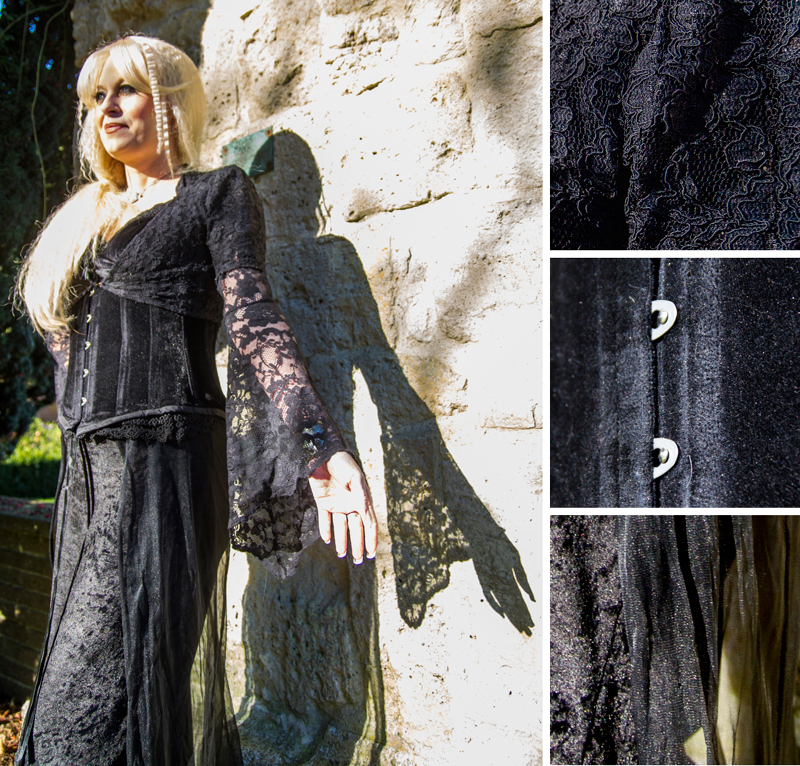 There's a lot of texture in your outfit today.
I love black velvet; this vintage coat is by Laura Ashley and my velvet heeled boots are from eBay. I'm wearing a black corset and I've customised my skirt with lace and net. I wear lots of layers.
Do you remodel a lot of your clothes?
I'm always looking round for clothes I can alter and customise, for example with ribbons. I love haberdashery – I'm always on the look out for bits and bobs. I had this lace top made for me years ago. Locally I like to shop at Purple Dreams, Scarrotts Lane, Newport.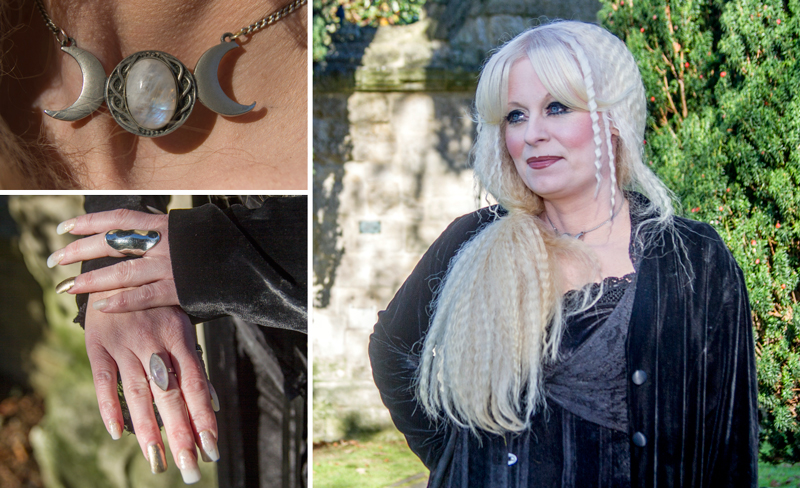 Tell me about your hair and accessories.
I do hairdressing. I've always crimped my hair, it gives it that pre-Raphelite look. I also do my own nails.  I love silver jewellery and I like moonstone. Today I'm wearing a triple moon choker (waxing, waning and full moon – your goddess). I'm Pagan, but I've always been into witchcraft and wikka.
Thanks Andrea!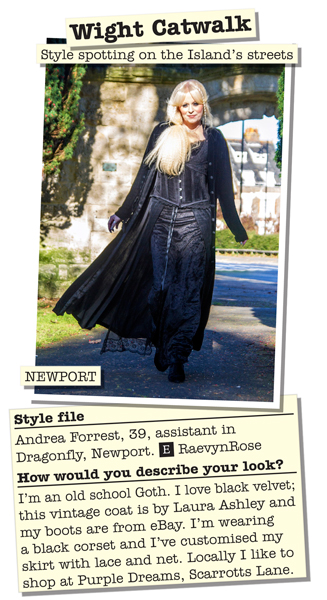 Andrea Forrest featured as a Wight Catwalk street style spot in the Isle of Wight County Press. Photography by Steven Collins. Visit Andrea's Etsy shop RaevynRose.