Someone once told me that I always wear the sort of loud patterns which wouldn't go amiss on a clown. Doing a bit of retail therapy to recover from this injection of brutal honesty, I realised the shocking truth – anything with polka dots, stripes and vivid colours was the order of the day. Still, if it works for clowns it can't be a look that's entirely without merit.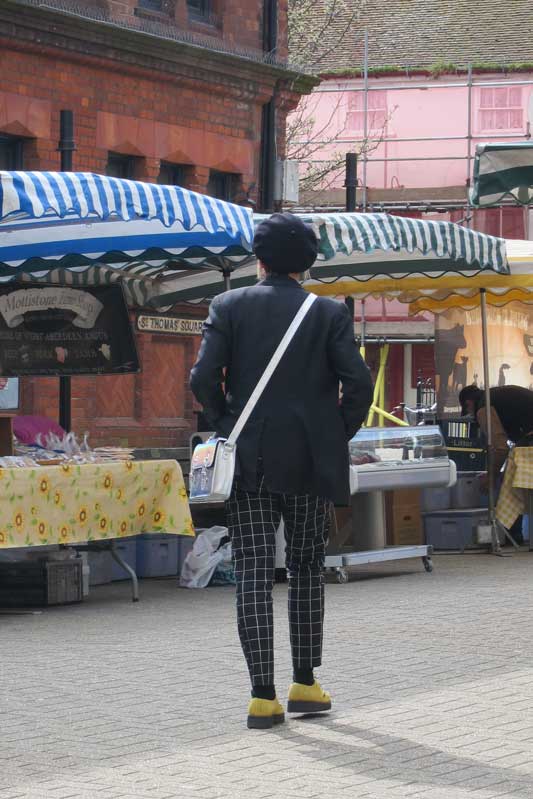 And so, it was with great joy that I purchased a pair of windowpane check trews from H&M. These pencil-cut ankle-grazers have also been seen on the rich and famous – well, someone who had a glancing blow from the limelight back in the Noughties.
Here, during a weekday stroll around Newport, I teamed the  strides with a pair of Underground acid yellow suede and leopardskin creepers (first clocked on a Japanese student at Ryde Pier Head and soon tracked down via the magik of the internets), and a vintage glitter cardi and an even older linen jacket from Pilot, fastened with a vast safety pin. The outfit is finished with the ubiquitous holographic satchel and black woollen beret, adorned with a rubberised bird brooch from Paperchase. Billy Smart would be proud!