Iridescent fabric has been hot since Marty McFly went Back to the Future and his bonkers baseball hat became one of the most sought after props, with bogus versions tantalisingly unavailable on various wishlist websites.
But now? Well, it's all out there for the taking. Nails, bags and shoes – even Marty McFly's cap – all available in space-age iridescent materials. Here is a run-down of my favourite iridescent shoes from my ever-growing footwear collection. Just look at them – see how they iridesce in the glorious Isle of Wight sunshine!
First up is as pair of traditional court shoes from H&M. Well, not entirely traditional – these come in a eye-popping iridescent material. The heels are slightly mitigated by the front platform but they're still pretty high. £5 (in the sale).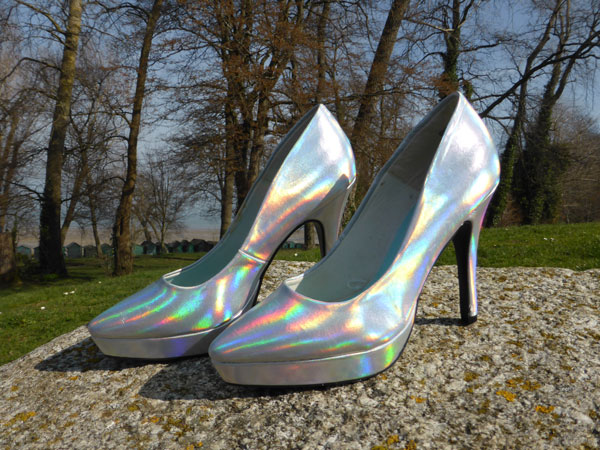 If the court shoes are a bit precipitous and, let's face it, they're not entirely suitable for a stroll around the delightful Appley Park, perhaps something flatter would be more practical. These pewter 'Mix Tape' monk shoes from Asos have a chunky sole, pin buckle strap to front and a lustrous shine. £45.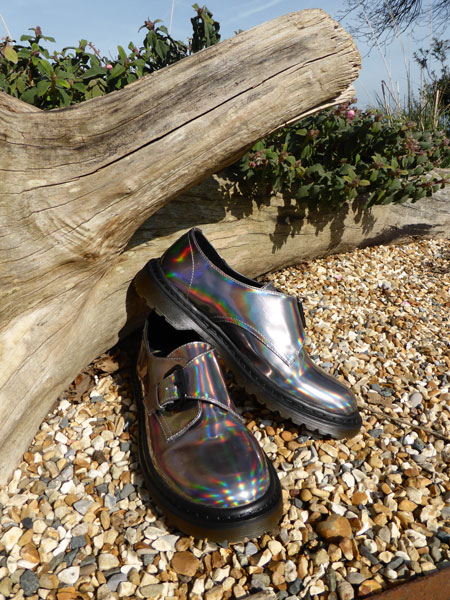 Another fabulous flat is this slightly platform pump from Schuh. With white bumper and a high silver sheen, these are great for frolicking in the sand or posing around the town. £28.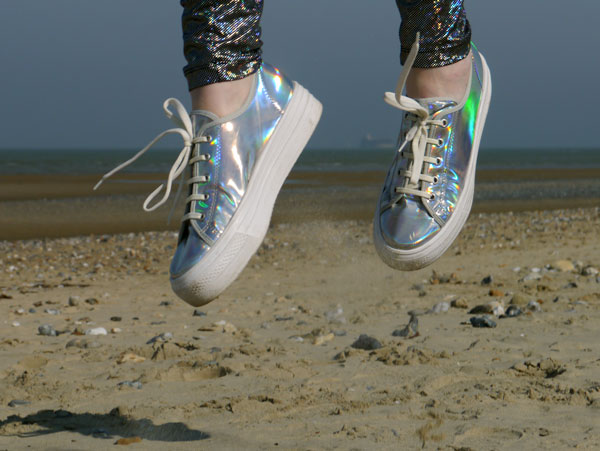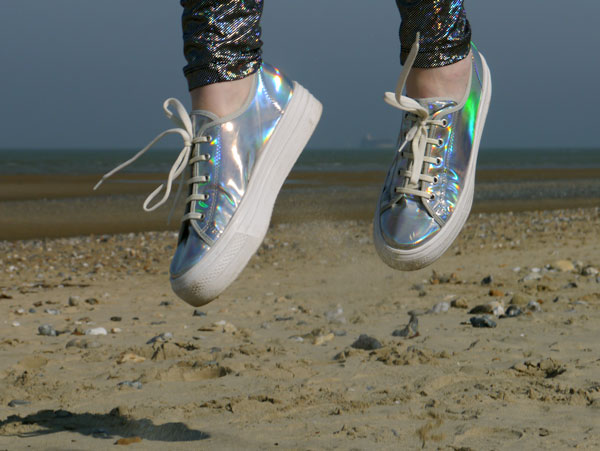 Once you've finished larking about in the sand you'll need some heavy-duty platforms to take to the dance floor. These bronze futuristic disco stompers will give you height, yet a surprising amount of balance, with their thick soles. From Bank Fashion, £38.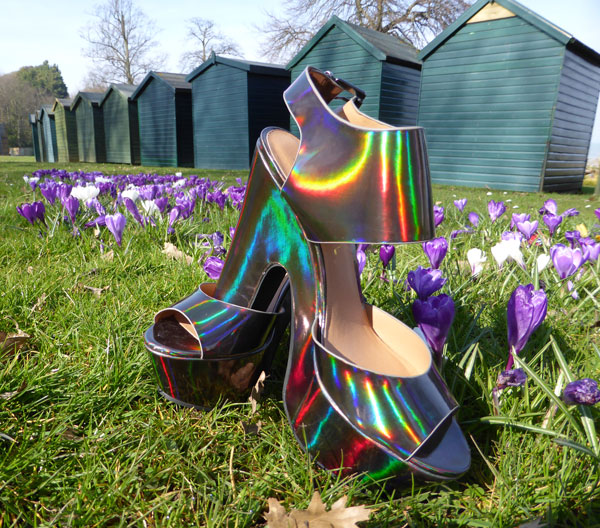 The next piece from my seemingly inexhaustible shoe supply is this ankle boot from BooHoo. With its criss-cross buckled straps and chunky tracker sole, this bronze iridescent boot has inside zip fastening and and elasticated gusset to ease pressure on your ankle bone as you promenade on the esplanade. £30.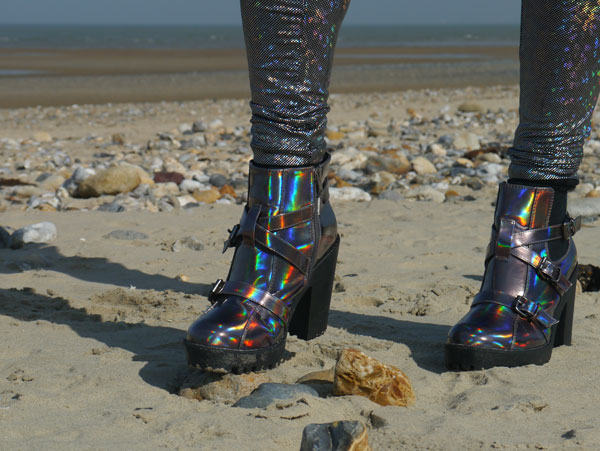 As summer is most assuredly on its way, you might want to be causing some drama in a pair of gladiator sandals in this season's chunky white treads. With a level platform – which is surprisingly lightweight – and sturdy buckle fastening they're almost steady enough for the challenging terrain of Whitecliff Bay (and the sand is easy to wipe off!).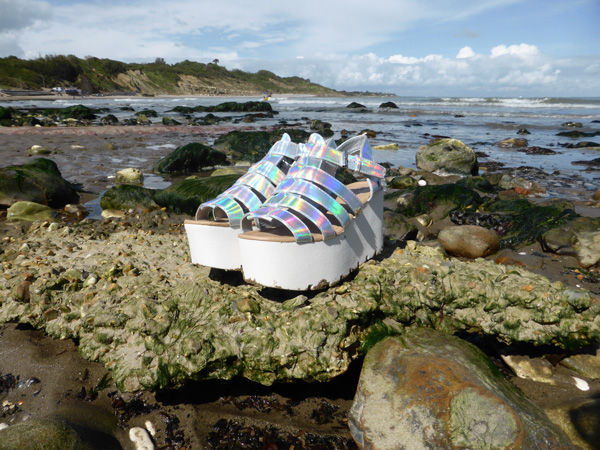 The most recent, and possibly finest, acquisition to the holographic shoe museum is this awesome TUK creeper. For too long these bad boys were out of stock but, by some miracle of timing they were spotted on the irreverent Dolls Kill site. The downside was that they were in America. The good news was – for that weekend only – it was free shipping! So in the basket they went. It's a good job shipping was free; the shoes are a double height sole, which is pretty hefty and a tad inflexible for any decent amount of walking. But with their fancy weave details and the ubiquitous D-ring eyelets, these are probably my favourites (just don't tell the others!).  $99 (now $47.92). UPDATE: As the shoes were imported from the US there was an unexpected and unwelcome import duty bill of £26 to pay. Unwelcome but hey – shiny shoes!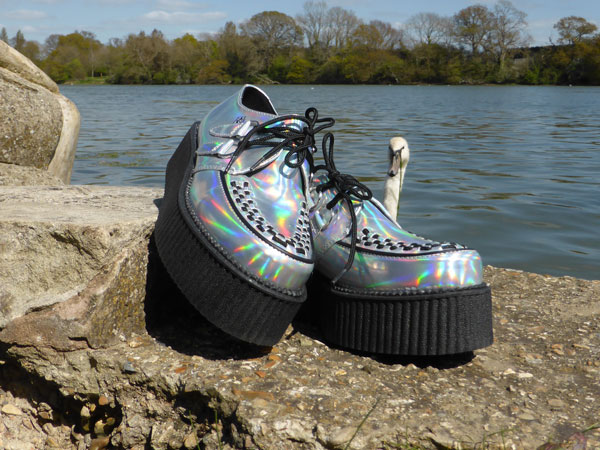 Save
Save