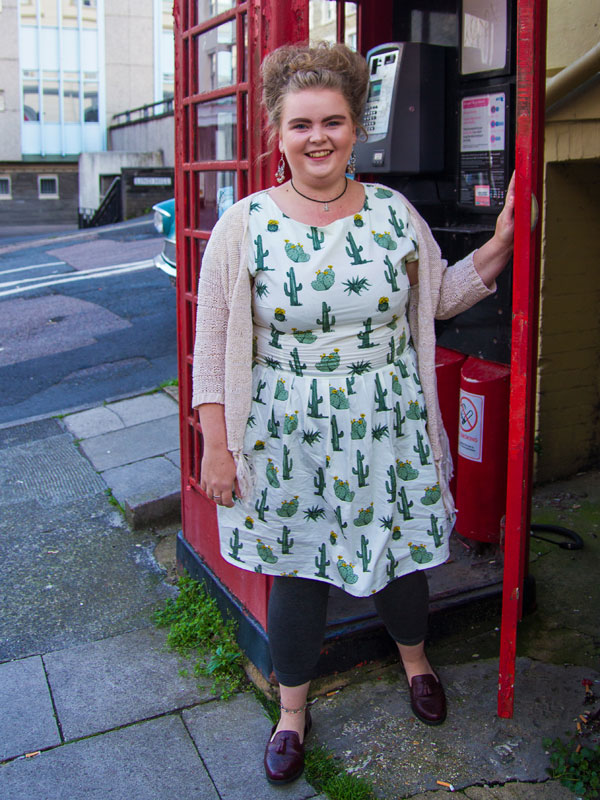 In case you hadn't noticed, that easy-care plant from your childhood and grandparents' conservatory has become this season's hot (house) accessory. From yer actual plants to cactus fairy lights – hell, even a cactus emoji, this unassuming plant is everywhere.
With her finger on the cactus pulse – metaphorically of course because 1. cactus plants don't have a pulse and 2. only a twit would press their finger to a cactus' spiny carapace – is Ryde's Sam Newnham, 19, a support worker for people with learning disabilities.
How would you describe your look?
I don't really have a set style. As long as it's exploding with colour and painful to the eye! In the shops I head for patterns that catch my eye. And I love cacti!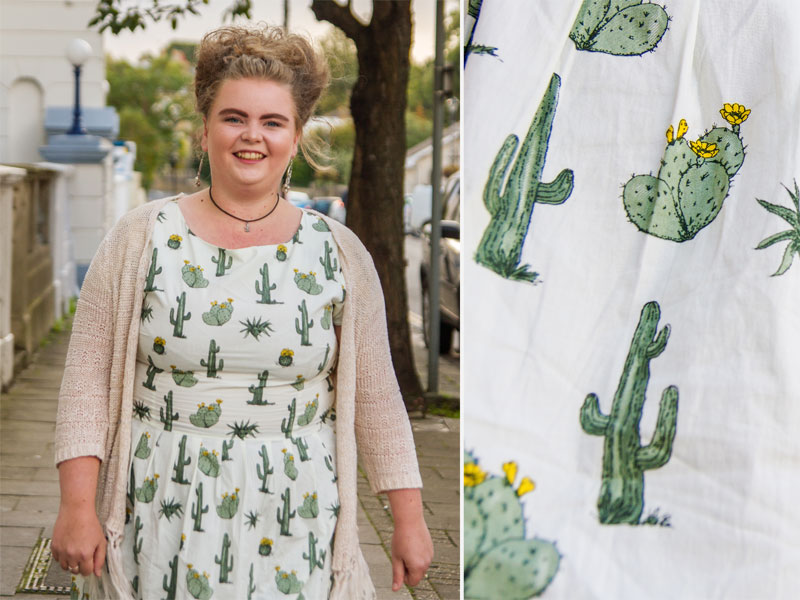 That dress is pretty funky.
I bought my cactus print dress this week in BouChic. It's by Run and Fly. I love it. It was a bit long for me so my nan kindly turned up the hem. I usually wear leggings under dresses and skirts. I don't like to wear tights; I like to have my feet out, to break up the line.

I see you're continuing the theme with cactus accessories.
These dangly earrings were a gift from Basque Country. My cactus necklace a friend bought for me from Depop. This silver ring was also a present – people know that I like cacti! I have some pyjamas with cactus print too.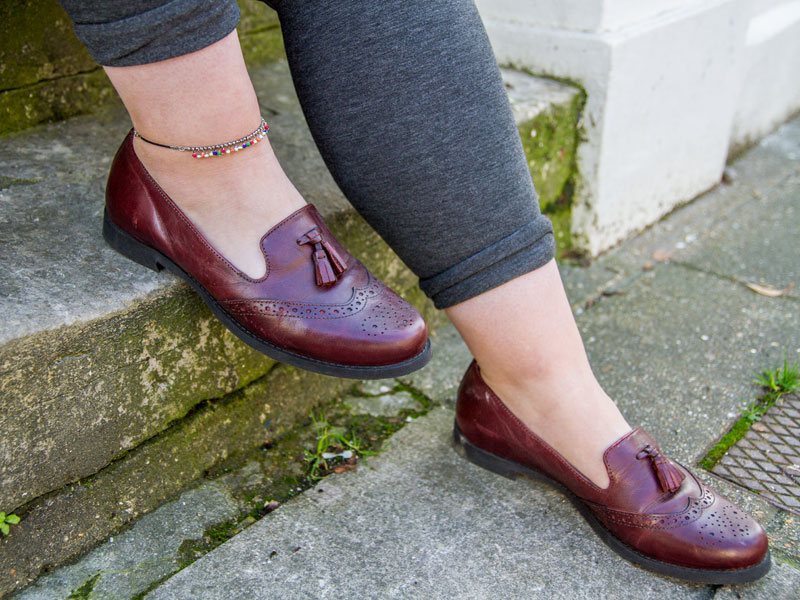 Are you wearing anything not cactus-themed?!
My cardigan is vintage; I like the fringing. It's actually my mum's – we sometimes mix and match clothes. My tassled brogues from New Look. I usually wear flats; I can't walk in heels. I usually like to wear Adidas or Vans trainers.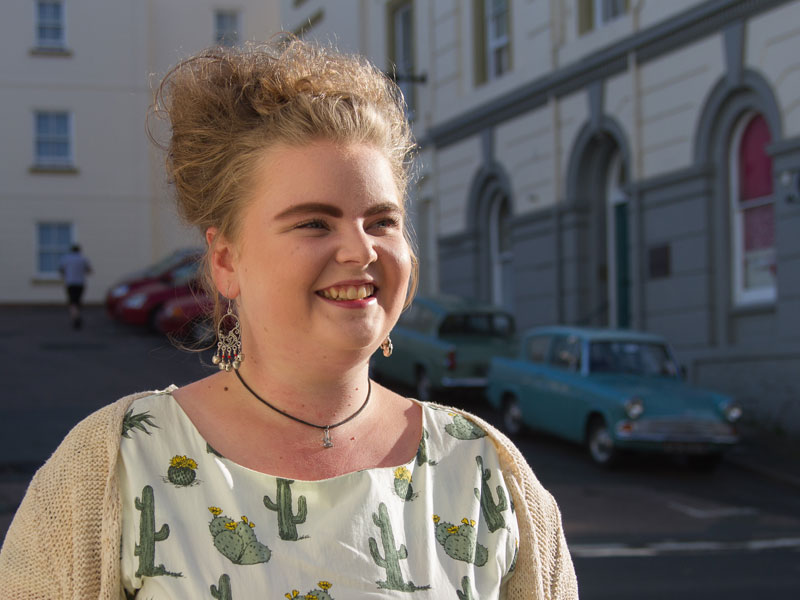 Your hair is yuuge!
Yes! It's untameable ringlets, so I put it up to get it out of the way.
Thanks Sam.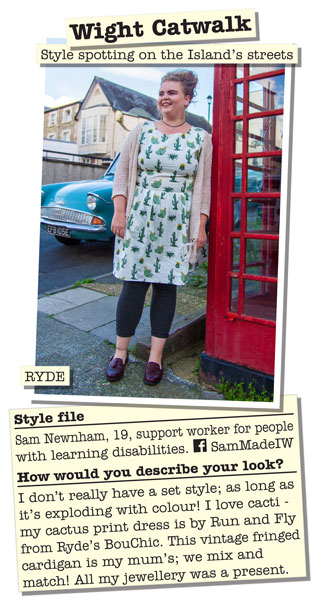 Sam Newnham featured as a Wight Catwalk street style spot in the Isle of Wight County Press. Photography by Steven Collins. 
Save
Save
Save
Save