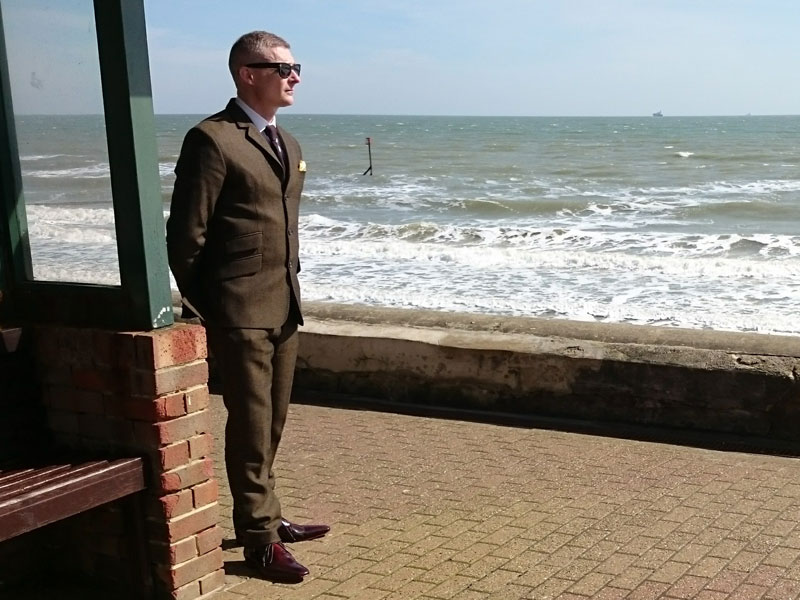 Sharp dressed Paul Littler has a very distinctive style. Until recently he was a regular in the Isle of Wight's corridors of power where, among the budget suits and crumpled bureaucrats, his dapper look would brighten any grey day.
How would you describe your look?
Daniel Craig via Charles Hawtrey.
That's a fantastic – and somehow remarkably apt – description! Have you always been so stylish?
I think it's important to be smart; make choices about what you wear as an adult. It's definitely true that people judge you by your appearance.
That suit rather suits you, sir!
Thanks! My herring bone suit is by Jump the Gun, Brighton. I'm a big fan of the mod-style three button jacket. I've had some some tailoring done on the suit; it's narrow, with a Dirty Harry influence.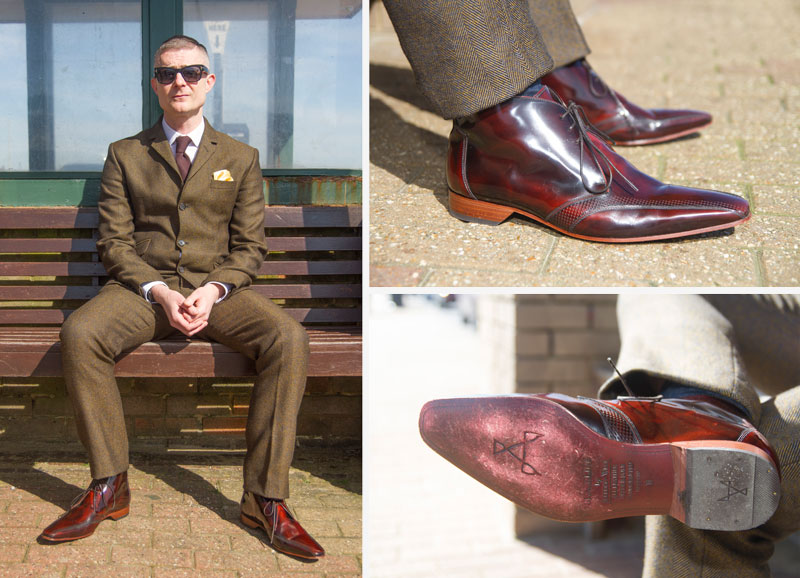 You've got a mean high shine on those shoes, Paul. What designer are they?
My all-leather 'Blackline' shoes are by Northampton shoe maker Jeffrey-West. I bought them locally in Mia Men. I love the branded soles; sometimes the sole design is sailor tattoo style, or sort of Jack the Ripper- Victorian influenced graphics. I also get my shoes from Newport's Visual Impact and sometimes Skintrade, where I shop for some of my more casual clothing.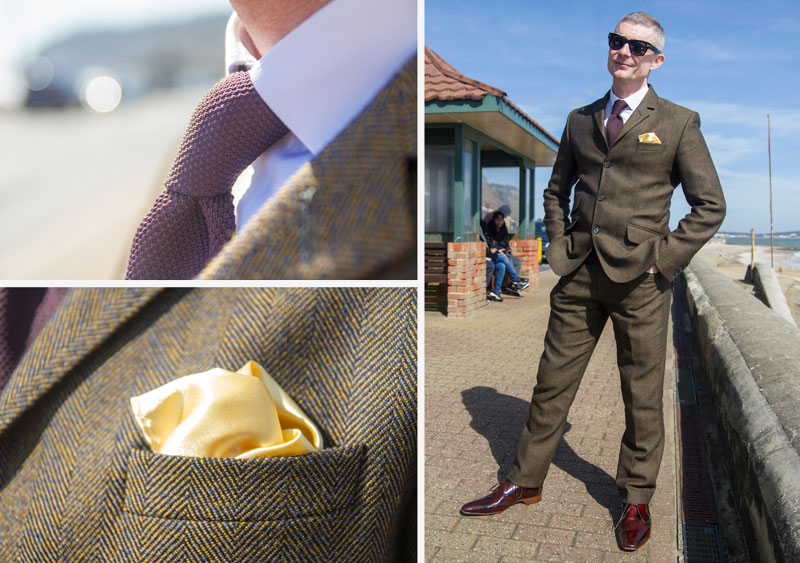 I see you're wearing a knitted tie.
Yes, it's a versatile accessory, which can be both casual and more formal. I never match my tie with my hanky; today I've contrasted it with a gold satin pocket square.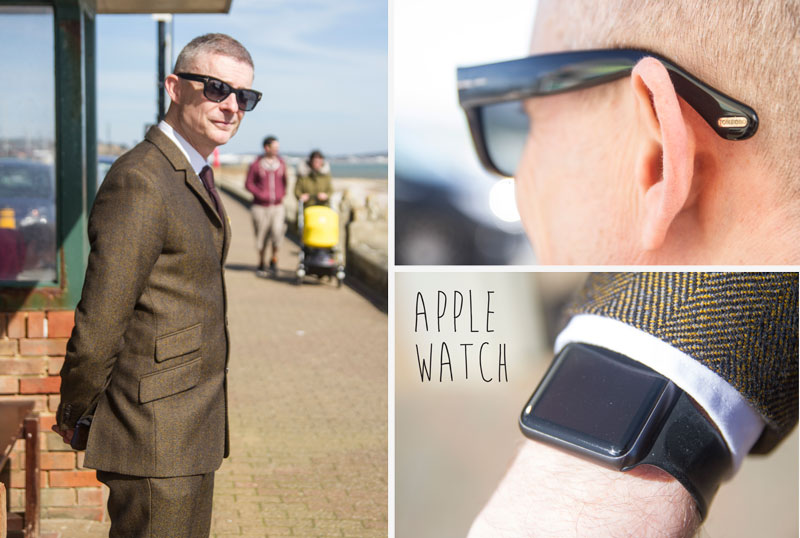 Talk me through your other accessories.
My sunglasses – which I need for a day like today by the beach at sunny Shanklin – are by Tom Ford. The style is 'Cary', which is now discontinued. I'm also wearing my Apple watch, which I mostly use for its fitness monitoring functionality and the calendar. I also love good quality men's fragrances, including Penhaligon's. I like gentlemen's club smells such as old leather and tobacco.
Thanks Paul!
We spotted Paul Littler, 48, head of learning and development at Office for National Statistics at Shanklin on the lovely Isle of Wight.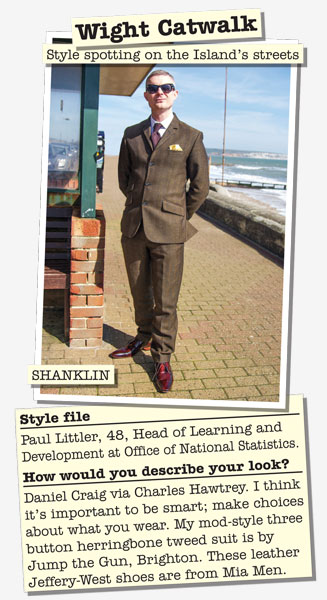 Paul featured as a Wight Catwalk street style spot in the Isle of Wight County Press. Photography by Steven Collins.
Save
Save
Save
Save
Save
Save