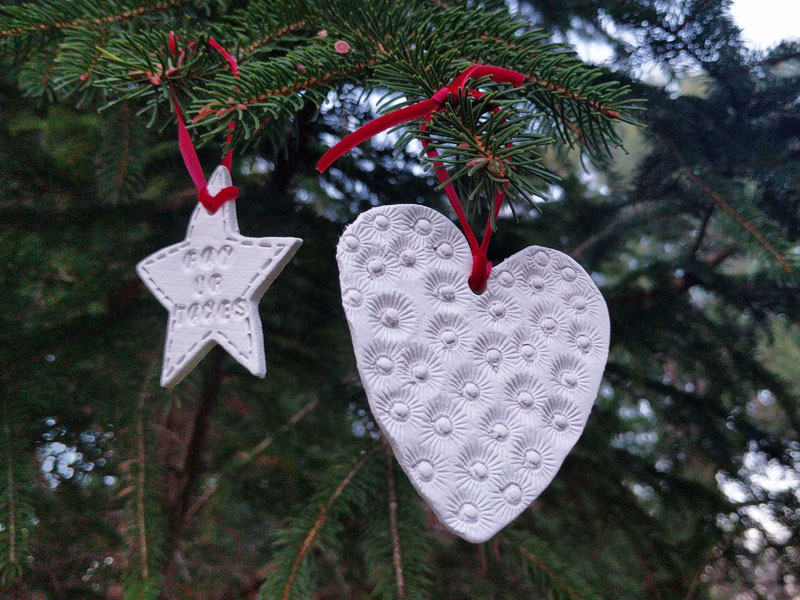 Years ago I had a job in a department store. Not just any old job – one year I was seconded onto the display team to help create the Christmas grotto. Sounds like a dream job? Not entirely. As anyone who's worked in retail will know, the seasons get mashed up. While customers were scouring the rails for bikinis, behind the scenes staff were gearing up to flog the autumn/winter collections.
And so it came to be one September, when it was sweltering outside, I was building a snowy landscape out of cotton wool in a windowless cupboard grotto. For this and other reasons, I have been kinda put off Christmas. However, I'm not put off making things and was delighted to be invited to a trial of a 'Making Christmas' workshop, hosted by Tiny Homes and run by Mrs B.
Tiny Homes, created by the people behind Vintage Vacations and The Shacks are (as the name suggests) little bespoke holiday houses with an emphasis on eco-friendliness and simple living. Set in the beautiful Parkhurst Forest, Tiny Homes offers architect-designed accommodation with high spec finish – plus occasional workshops for guests.

The trial workshop took place in the multi-function barn; well-equipped and warmed with a gorgeous Charnwood stove. With tea and cake on hand to fuel our creativity, we started with making simple air-dried clay decorations.
There's something very satisfying about playing with 'mud'; rolling it out, pressing it into shapes and decorating it. Being a Christmas refusenik I eschewed the chance to make dinky cracker labels and, instead, used the workshop as an opportunity to channel my inner anarchist. The air-dried clay was the perfect substrate for subversive messages, which I finished with silver thread and velvet ribbon.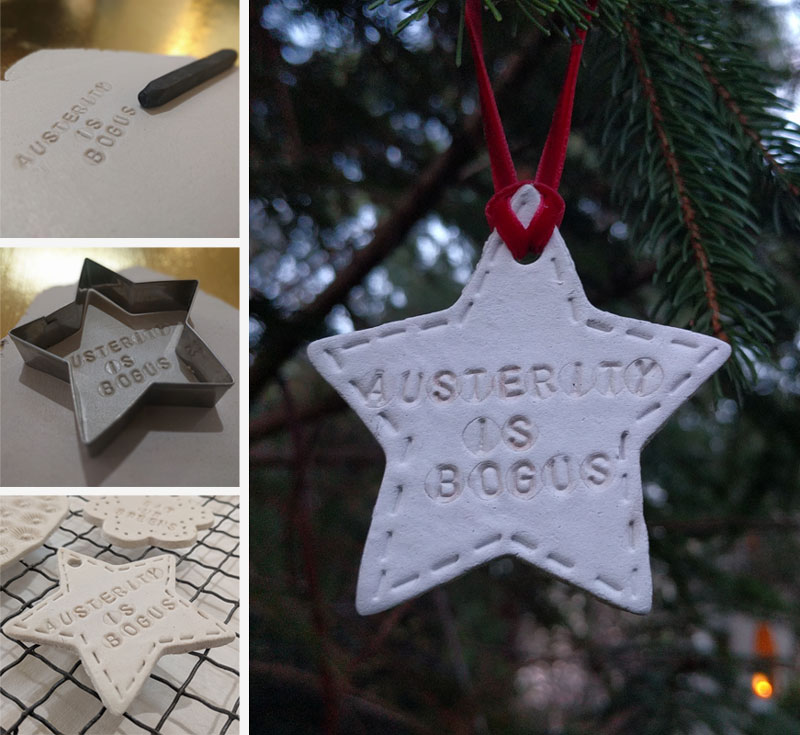 Tutor Mrs B is an essential oils enthusiast and, following the success of the clay decorations, showed us how to make scented soya wax candles. There was a fair bit of equipment, some health and safety warnings and deft use of a thermometer. We participants paired up to melt our wax, add the pre-counted drops of citronella and also a festive bouquet created especially for our candles by Mrs B.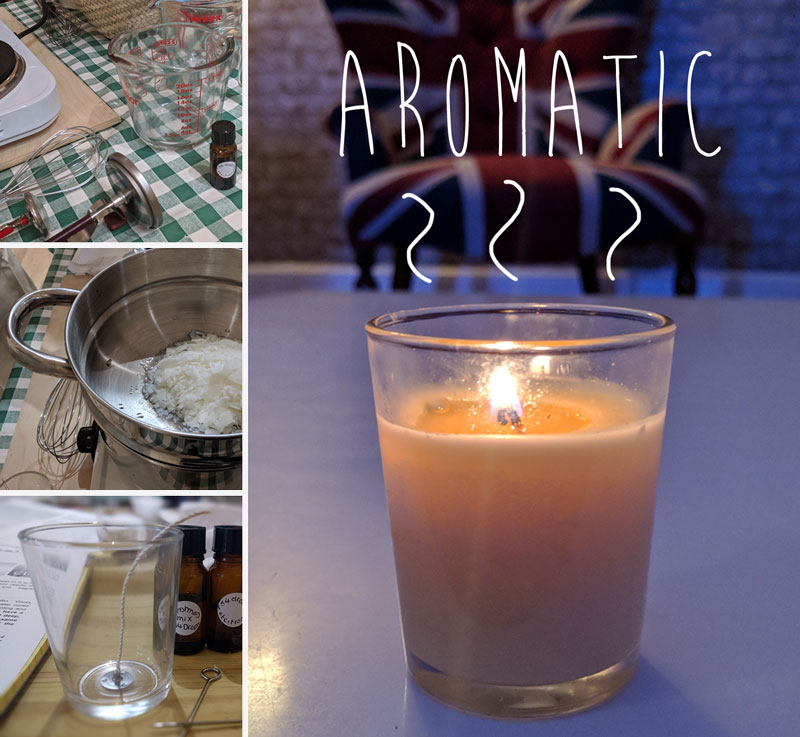 Leaving the candles to settle, we then created aromatic fire-lighters using fir cones and tiny cake cases. I'm more of a combination boiler kind of person, but these scented firelighters make lovely gifts for those with real fires.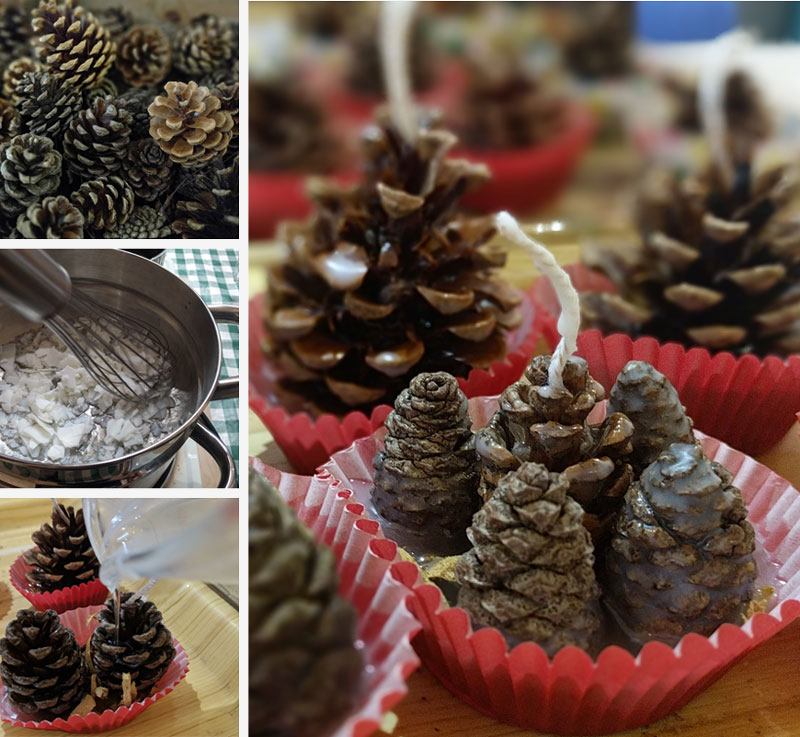 I had a lovely afternoon at Tiny Homes workshop. The facilities have that same attention to detail that I've enjoyed at Vintage Vacations' airstreams and Shacks. Proprietors Helen and Frazer have also taken heed of accessibility requirements where possible and even the tiny homes themselves have been designed for visitors with certain additional needs in mind.
My decorations may have inspired me to actually get a tree this year although, unlike those early birds who put up their decorations as soon as the last Roman candle has fizzled out, I will wait until at least December – like the Lord Jesus (probably) intended.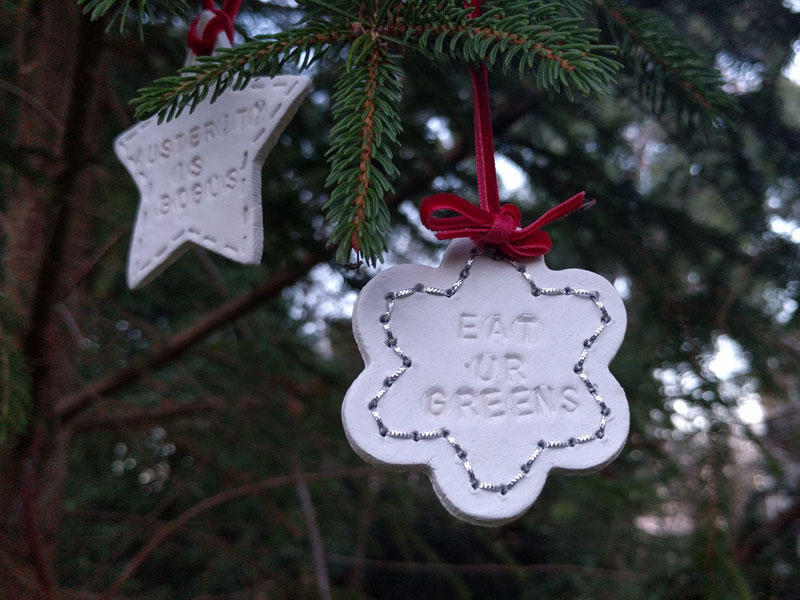 The Tiny Homes 'Making Christmas' weekend starts on 1 December. There are still places, so book now! Otherwise, Tiny Homes is open all year if you fancy a new kind of sustainable holiday on the gorgeous Isle of Wight.