The Isle of Wight Festival transforms Seaclose into a rock 'n' roll mecca; the playground of rock royalty and its attendant liggers and groupies – even uber rock chick Kate Moss chose to have her hen night at the festival. So if Newport is rock's spiritual home, then what is Cowes?
During Cowes Week yachting royalty, in fact ACTUAL royalty, plus anyone rich enough to have a yacht descend on the town. Back in 1909 the fleet was reviewed by the last Emperor and Empress of Russia no less. More than a century on, the remaining crowned heads of Europe popped down to the Solent for festivities. Nowadays the town has more universal appeal; regular folks visit Cowes to check out the street food, coo at the Red Arrows aerobatic display and, of course, gasp at the fireworks.
We headed to Cowes to get the skinny on what was happening in the street. We erected our Wight Catwalk banner outside the loveliness that is PHG boutique shop. Serenaded by an extremely competent girl busking with her electric guitar, we collared the town's stylish folks and asked them to reveal their fashion secrets.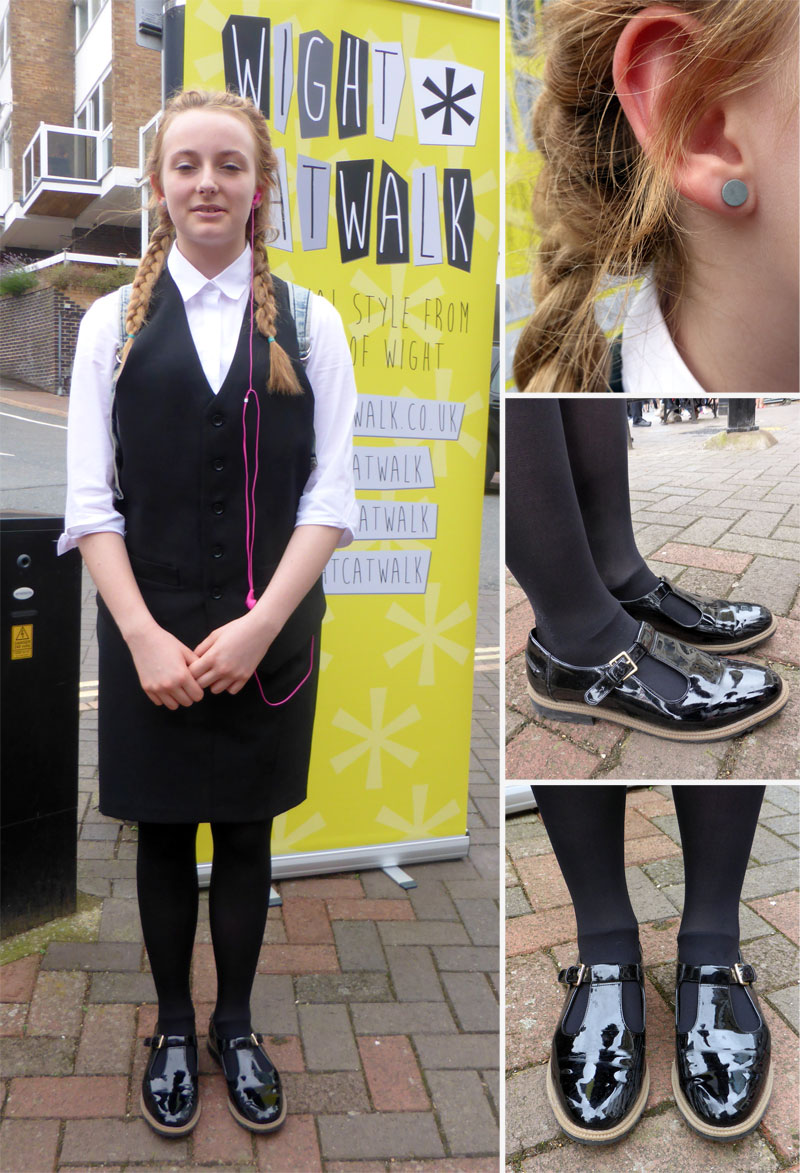 Smart Georgia caught our eye with her rather natty patent shoes. She was on her way to work at the Royal Yacht Squadron, no less, and had done an excellent head-turning job of styling her work outfit. We loved the hint of pink from the trailing flex of her earbuds, plus a neutral ear stud from TopShop. She also had an on-trend eighties-style stonewashed denim rucksack and those fab patent shoes by Clark's.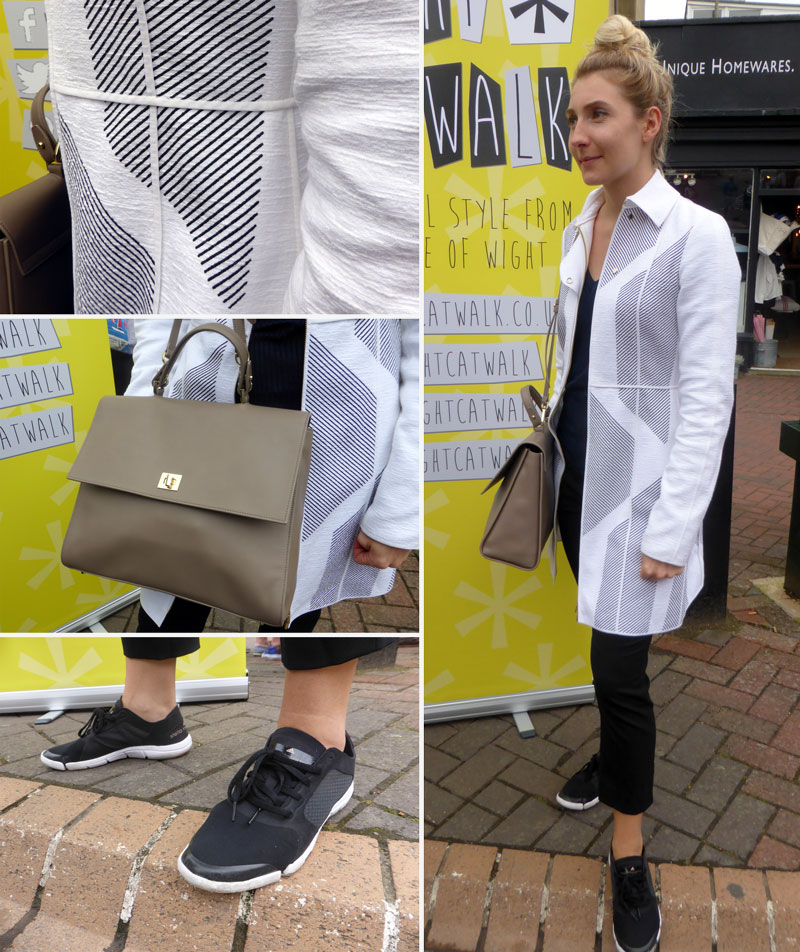 Helena was looking glamorous after a day's racing with team Alex Thomson: "Fourth… so no podium". Her graphic print coat is by Hugo Boss Runway and she was comfy-footed in her Stella McCartney trainers.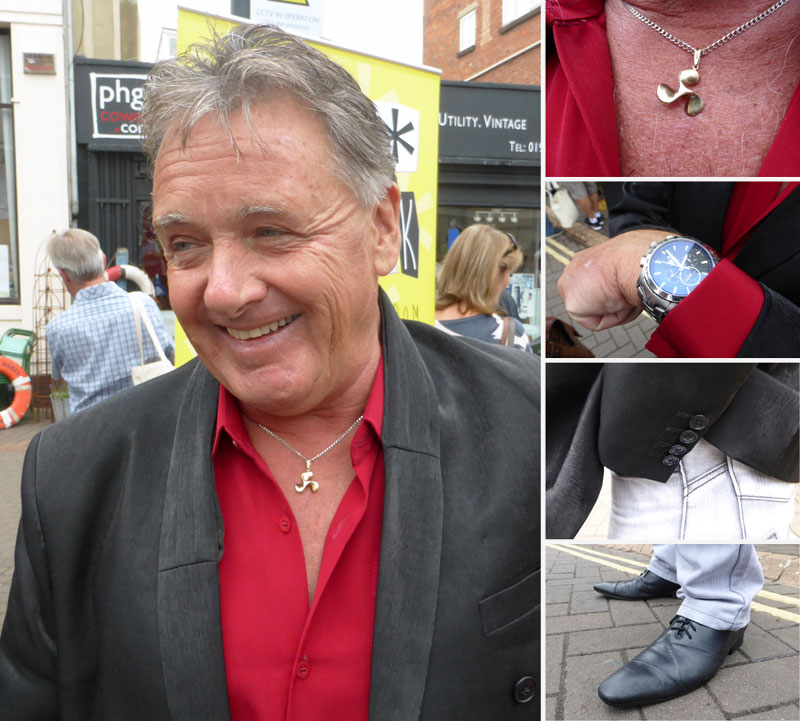 Thai resident Kevin was looking sharp in his handmade cashmere jacket, one of several copies of a favourite vintage Martinique piece. Its unusual collar and silky fabric (yes, we copped a feel) made him stand out from the crowd. His on-topic nautical propeller pendant was made by his brother-in-law, "that's him over there", and his outfit was finished with a chunky watch and a pair of black leather dress shoes.
So Cowes may have a reputation for being the home of identikit crew wear, but we found some very stylish people making their own mark in the streets – and not a salmon-coloured trouser in sight.