Love 'em* or loathe 'em … hidjuss novelty Christmas jumpers have been adopted by us Brits with gay abandon.
*That'll be me then.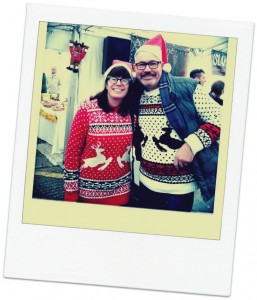 Me and Mr Cunningham sporting our efforts (on reflection quite tasteful!)
Spotted a few others on the Isle ..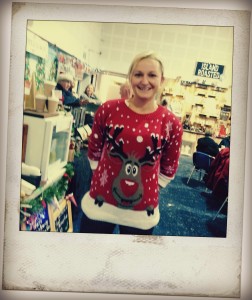 Beth from Brownriggs Emporium – quite surprising that she didn't have her own red nose after spending all day outside cooking delicious Festive numbers at Cowes Christmas Festival… but no, pretty as ever.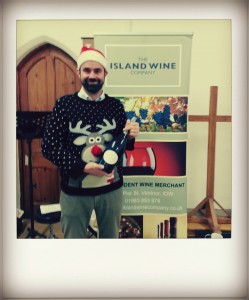 Matt from Island Wines at Ventnors "Ventnorville" Christmas event. Yes dear reader I bought that bottle….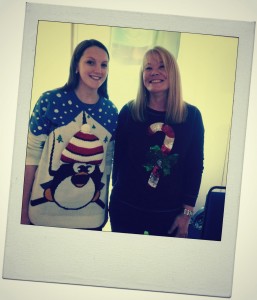 Two lovely ladies representing Ventnor Botanical Gardens at Cowes Christmas Festival (oops didn't get your friend's name, Della – let me know if you see this!)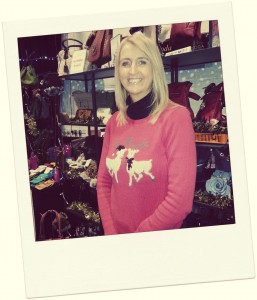 Jackie, purveyor of fabulous handbags at Cowes Christmas Festival (biggest queues of the day I'd say)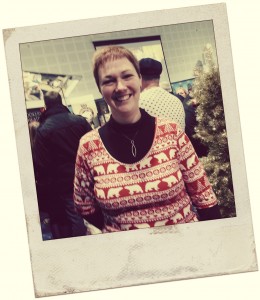 Rachel, one of the organisers of the Cowes Christmas Festival – totally Top Trumped us all with an actual Christmas frock.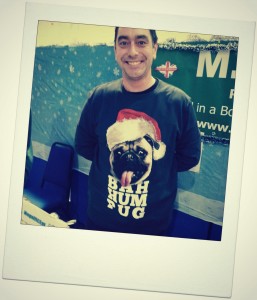 Mr Maro Oils* at the Cowes Christmas Festival *First Aid in a Bottle
Show us your festive knits (not rhyming slang BTW….)
Have a lovely Christmas 🙂 x