One day I'll get to Tokyo. To be honest though, I don't know if I'd cope with the stimulation of sights, smells, sounds and shopping unfamiliar to a hick from the Isle of Wight. Nonetheless, I'm a virtual visitor to the land of the rising sun, nosing around the Japanese street scene via websites like Tokyo Fashion and Japanese Streets. Here the inflatable, weird shironuri and perma-tanned gyaru cool kids parade their fashions without a hint of self-consciousness.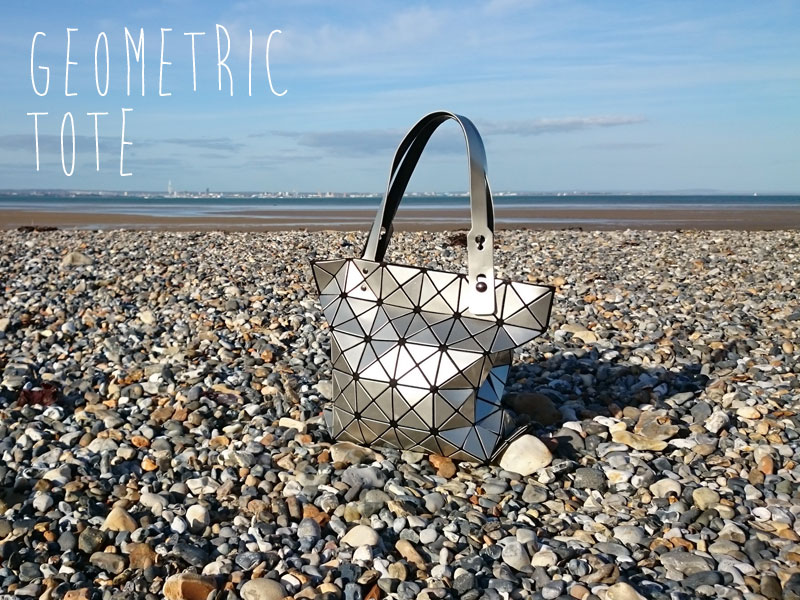 Burning brightly for, oh… about ten minutes back in two-thousand-and-yesterday, the Harajuku kids were all sporting the Issey Miyake Bao Bao bag. This geometric bag comes in all colours and various (mostly rectangular) shapes and was a staple of the Tokyo fashion scene, along with Vivienne Westwood rocking-horse shoes and the visual onslaught that is decora kawaii. Presumably, for the Japanese street fashioneers, only an original Issey Miyake Bao Bao bag will do.
I've seen the designer version of the bag for sale in Selfridge's for up to a purse-punishing £890. Frankly, it's a nice bag 'n' all but I've spent less buying a car (several of my cars, actually!). However, for cheapskates like me there is an alternative. I found a version of the tote bag and a more fabulous rucksack on eBay and both were shipped without ado to me all the way from China. There are probably moral arguments to be had about buying designer pastiches. There are also debates about Chinese workforces – but this is not the place to have them because, BAG!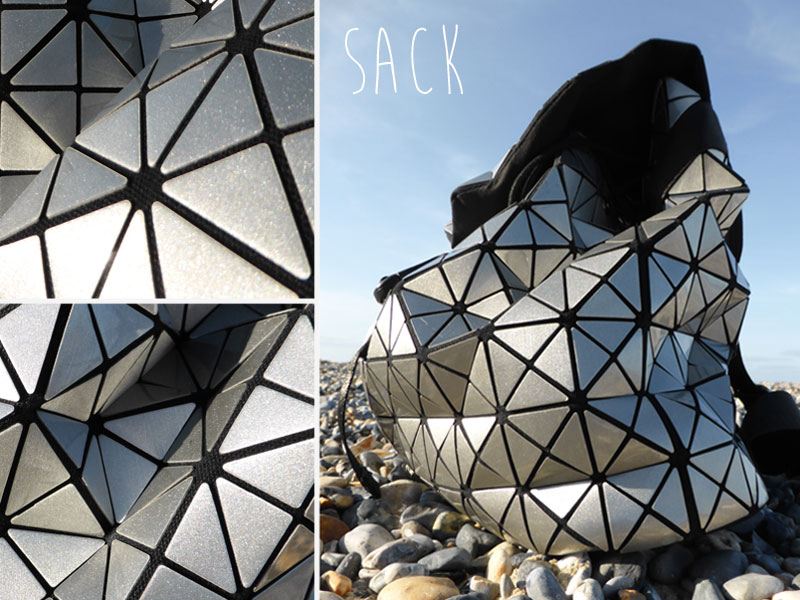 So, let's cut to it. The delight of both bags is that the triangles are fused to a mesh lining which allows the whole bag to flex and reshape itself to its contents or, if you are plopping it down on the floor, it will squash itself a nice flat bottom. Both bags have inner pockets, study adjustable straps and are roomy yet pretty lightweight. I get a lot of comments about the bags and regular requests to touch them, which I'm happy to allow – when I'm not stroking their plasticky wondrousness myself.
Rucksack, £21.75 (eBay)
Tote bag, £18.99 (eBay)
Shot on location at the glorious Appley park and beach, Ryde, Isle of Wight.