I jaunted across the Solent (ahoy!) to join the lovely people at Thames & Hudson and Beyond Retro for the launch of Amber Butcharts latest book 'Nautical Chic'.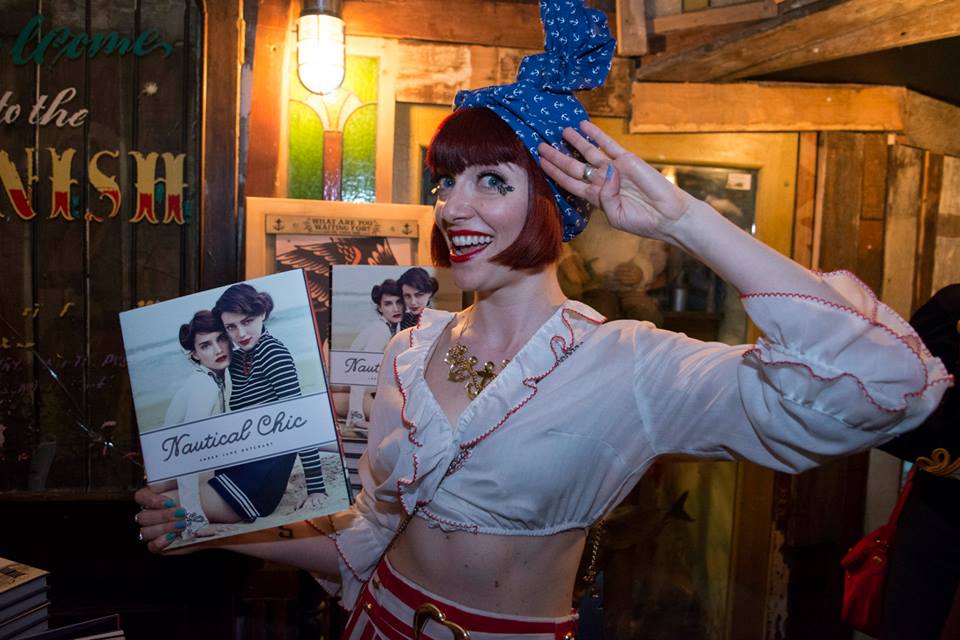 Author Amber Butchart
I managed to get my nerve up to snap a few fabulous people who came along to the Blues Kitchen in Shoreditch and certainly grabbed the nautical dress-code by the bulwarks.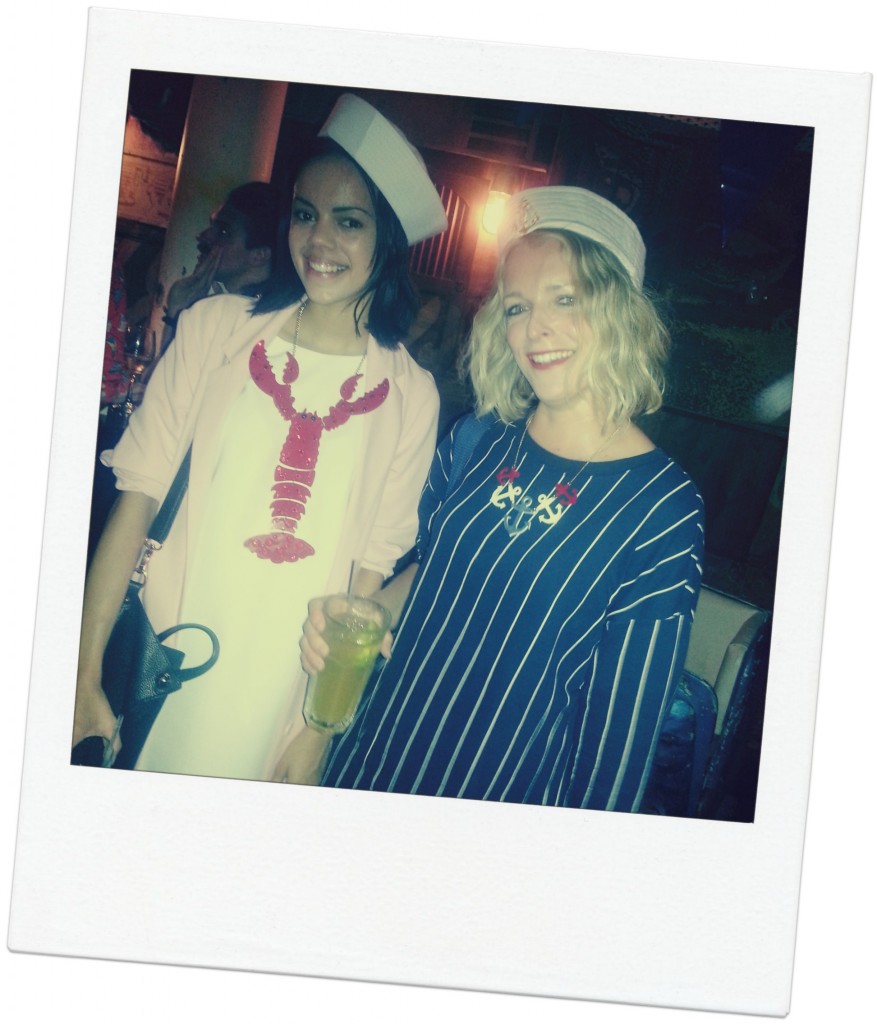 Brenna and Jazmine who work for Tatty Devine …. now that's a staff discount worth having!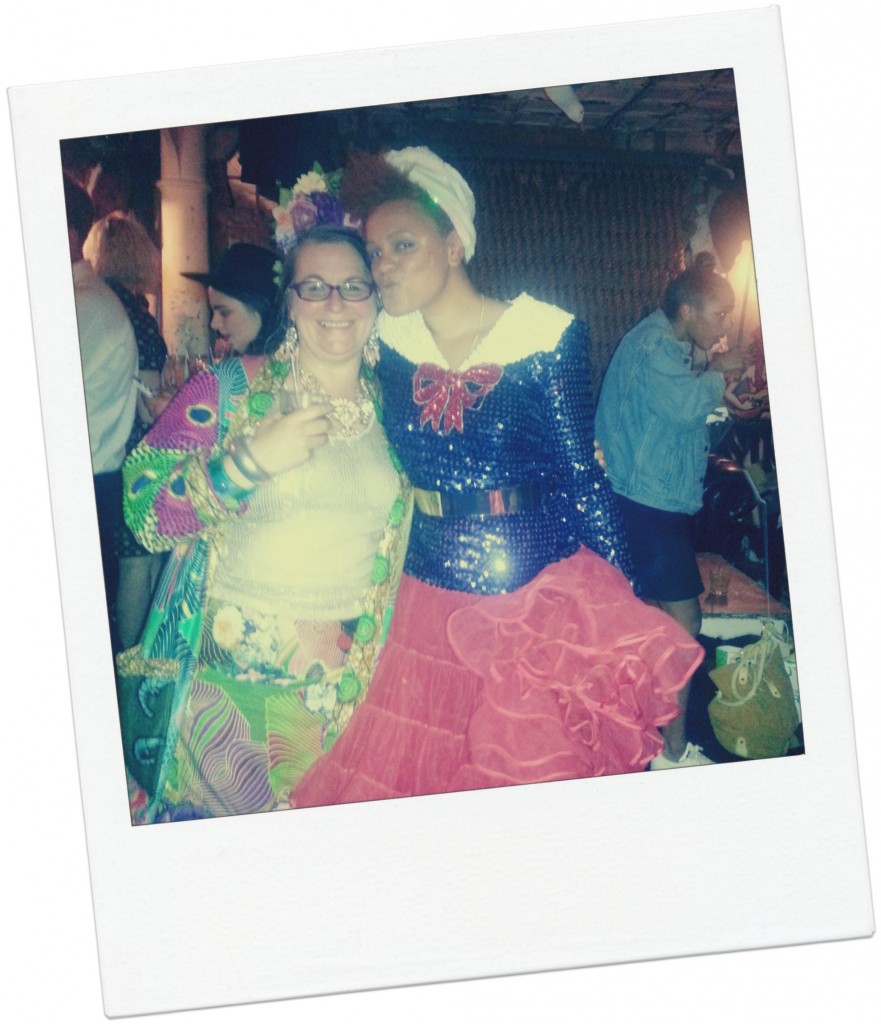 Diane Goldie left (who makes amazing clothes for the legendary Sue Kreitzman no less) and Radio One DJ Gemma Cairney right who sorted the music. And the sequins.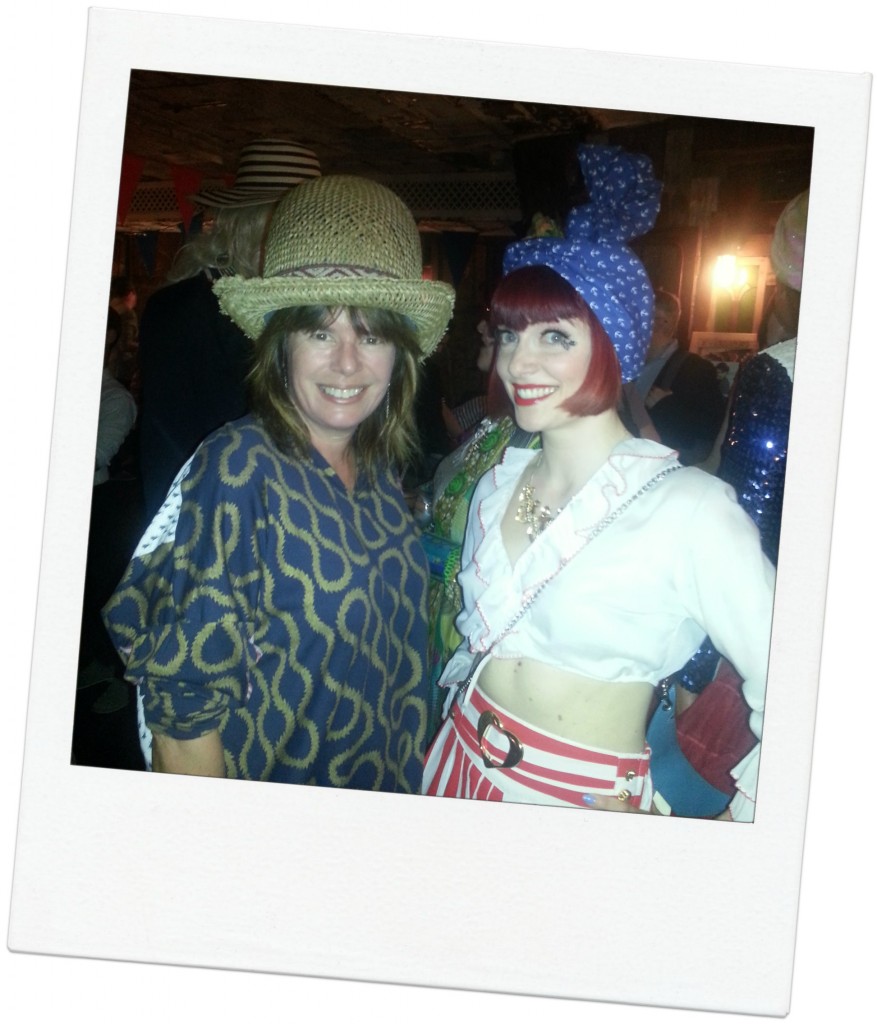 Me in my Vivienne Westwood squiggle-print top (glad to see the Piratical squiggle made the book) with author Amber Butchart …. who quite rightly beamed her head off all night!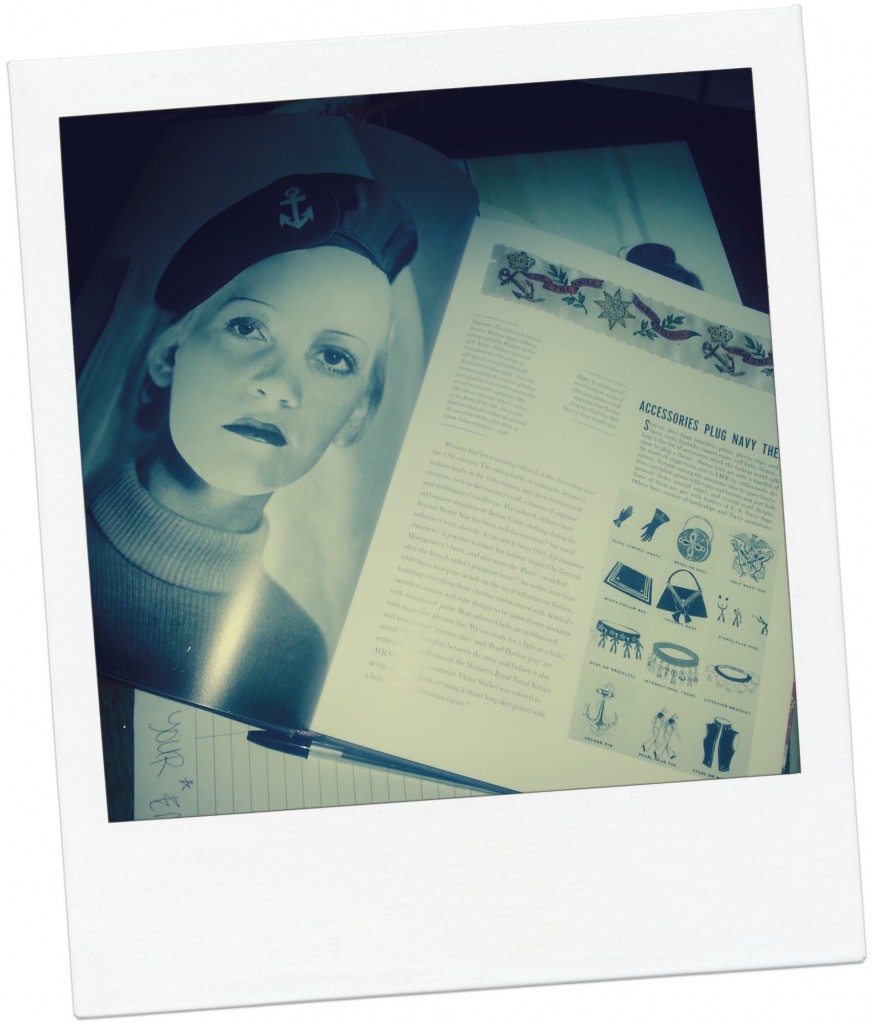 So, the reason we  were all gathered – the book! Nautical Chic. A weighty Captains-coffee-table-worthy tome, crammed full of beautiful images and a well-researched time-line of how the high seas have shaped high fashion.
Disclosure : Vintage Vacations were asked if we'd like to contribute a prize for a competition to promote the book. Didn't hesitate in saying yes please as it's so cool. Have not been asked/paid to promote!