Having spent most of my sartorial life dissing the Flare I'm happy to hold up my hand and admit …. I'm a fan!
Yes, yes, in my very early teens I remember begging my Mum for some of these…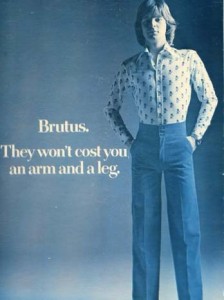 … only for them to be (hamfistedly) altered into drainpipes a year or so later. We kept clothes for a lot longer in the 70's!
Sudden flashback to what it was like wearing them in the rain … they HAD to be a bit long, with a 'break' so one ended up lugging around vast quantities of rain-soaked denim #elephantlegs
Being a baby punk meant anything remotely hippy flavour was met with utter scorn … Flares? Only for Geography teachers surely.
There was a mild flirtation with the pant of Palazzo in the 90's but it wasn't until about 3 years ago when the last Flare Up occurred and I bought this pair from Next …. hopefully they will be bringing out more this Spring as have to say they are tres flattering … even after the Christmas cheese fest. Wearing them with a vintage coat and some New Look wedges (avec socks)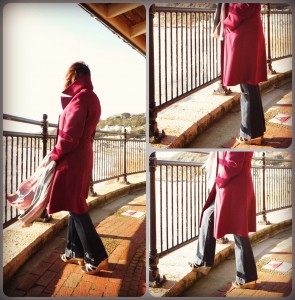 Januarys UK Vogue carries a feature entitled 'Back to Retro' – an intro to this Springs 70's tint. It's a bit more Linda McCartney (one of my major style crushes) and less glam rock. Have a read.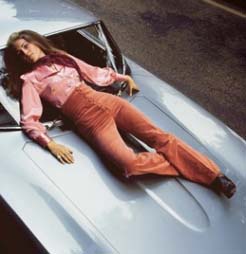 photo credit : Patrick Litchfield via Vogue UK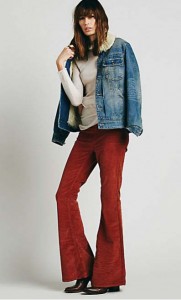 Free People pull-on cords, £68 … superfly flares!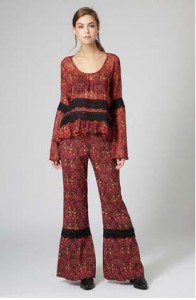 Band of Gypsies at Top Shop lace trimmed, £45 … Hippy alert
Spotted these black ASOS flares a while back and they are still in stock, £35 They look neat with flat boots or shoes.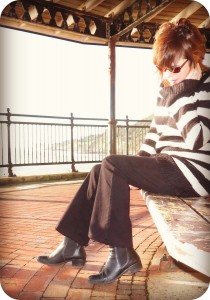 Mixing my metaphors here with a punky mohair sweater …. what would my babypunk self say?!